AC Milan furious with Ante Rebic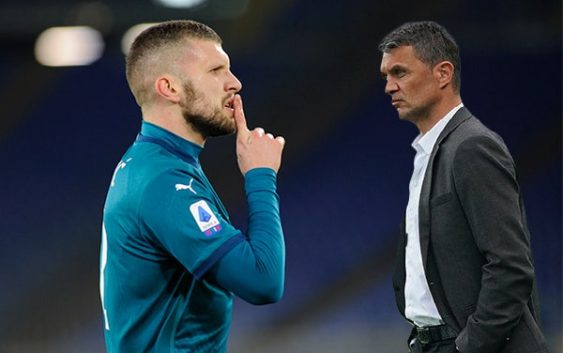 AC Milan's patience with Ante Rebic has reached the finish line. The Rossoneri are furious with his performances and attitude.
Ante Rebic's third season at AC Milan has been a disaster. At a time when the Rossoneri are fighting for the Scudetto, the Croatian winger has give little contribution to the cause. With just three goals and two assists (both in one match) in 25 appearances, the 28-year-old has often watched his teammates from the sidelines. AC Milan are furious with Ante Rebic for a number of reasons.
The Croatian winger is considered a player with "particular character". Unlike Tonali who has played for the last month despite an injury, Rebic quits at the first discomfort he feels. The derby was just the last example. Rebic claimed he suffered a knee injury at breaktime, right before Pioli was getting ready to enter him on the pitch. Medical exams revealed he was perfectly clinically.
Rebic has missed sixteen matches so far. In fact, Rebic has played less than Zlatan Ibrahimovic. The 40-year-old Swedish striker, who has been out nearly half of the season, has played 120 minutes more than Rebic. Pioli has often found himself in a difficult spot trying to justify Rebic's many absences.
In last season's most important match, the one against Atalanta, Rebic claimed another physical problem reports journalist Andrea Longoni. Medical exams afterwards revealed nothing. Rebic's claims were believed to be a clear excuse to preserve himself for the upcoming European championship.
The Rossoneri management believe that Rebic feels a bit offended for losing his regular starter spot to Rafael Leao. Despite the possible reasons behind his attitude, AC Milan have had enough. The Rossoneri have put the Croatian left winger on the market. If a proper offers arrives, the 28-year-old will play elsewhere next season.
---
READ MORE: AC Milan make first summer sale