Giampaolo given deadline to save his job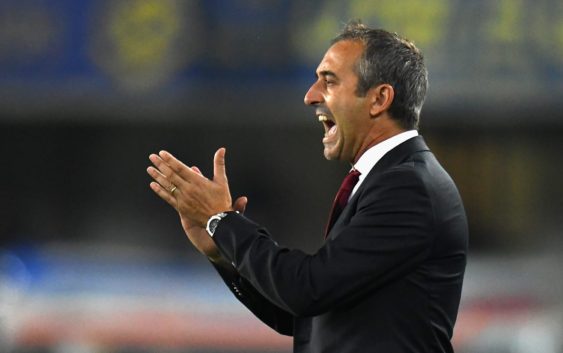 The AC Milan management is

perplexed and

shocked by

this initial flop. Giampaolo has two matches to turn things around or consequences will follow.
Theo Hernandez, Ismael Bennacer and Rafael Leao. The hopes of Marco Giampaolo and the entire Milanese environment are on them. Because this is the trio that can help the Rossoneri turn the page in Torino-Milan, a fundamental match for many reasons.

It is useless to pretend nothing has happened reports Corriere dello Sport. Milan has been underwhelming so far and the two upcoming matches, tomorrow with Torino and on Sunday with Fiorentina, will be decisive for the future of Marco Giampaolo.
An immediate change is therefore needed compared to what we have seen so far. Or rather, what has not been seen. Milan currently have the worst attack in Serie A and the total absence of play is even more worrisome. The coach's hand at the moment cannot be seen at all. Not even a finger. Not to mention the character. The reaction in the derby after the goal by Marcelo Brozovic was typical of those teams under three goals and that inevitably think already about the next game.
Krzysztof Piatek's loneliness and crisis is another major problem. The Pole cannot have become a shadow of his former self all of a sudden. But at this rate, the former Genoa seriously risks losing his spot in the starting eleven. The fear of Piatek is that this situation drags on for weeks, and the danger actually exists.
Inside Milan, reveals CorSport, the management is perplexed and shocked by the low quality of these first performances. And there is fear that Giampaolo may not have the necessary character to exit the tunnel.
Boban and Maldini did not like the explanations for the derby defeat. Moreover the choice to focus on Lucas Biglia rather than on new signing Bennacer. Tomorrow, therefore, all kinds of experiments should be stopped with the new arrivals set to take center stage.
READ MORE: AC Milan in contacts with Raiola for young striker