AC Milan in advantage for €70m-rated striker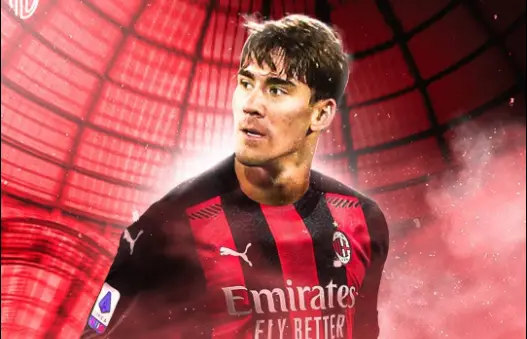 AC Milan have not given up on Dusan Vlahovic. The Rossoneri will try their chances despite Fiorentina's high asking price.
Fiorentina striker Dusan Vlahovic is having another great season. The 21-year-old Serbian striker was the protagonist of Fiorentina's 4-3 victory over AC Milan scoring a decisive brace. In 13 appearances with the Viola so far, Vlahovic has scored 10 goals and assisted 2.
Excellent numbers for the young striker that have attracted the attention of many important clubs, including AC Milan. Fiorentina president Rocco Commisso recently confirmed that Vlahovic will not be renewing his contract and will be sold either in January or at the end of the season.
Fiorentina are currently asking a staggering fee of 70 million euros to sell their star man but with his contract expiring in one year that figure is destined to drop considerably. Despite the high competition for his services, AC Milan will play their cards and hope to convince Vlahovic to join their squad.
Italian clubs are in advantage to sign the powerful striker because he wants to continue his career in Serie A rather than move abroad. Besides the Rossoneri, Juventus and Inter are very interested in the 21-year-old. Inter tried unsuccessfully to sign him last summer while Juventus have been in talks with his agent for quite a while.
Juventus aim to repeat an operation in Chiesa-style signing Vlahovic on loan for two seasons and then making his transfer permanent. The Bianconeri will soon pay high figures for the signings of Chiesa and Locatelli so they can't afford to spend a lot this season. The Rossoneri find themselves in a more favorable economic condition.
Another important factor in AC Milan's favor is the presence of Zlatan Ibrahimovic. Ibrahimovic is Dusan Vlahovic's idol and on numerous occasions the Fiorentina star has expressed his admiration for Zlatan. At the end of the Fiorentina-Milan match, Dusan entered in Milan's locker room to talk with his idol. "He gave me his shirt and we took a picture. He told me 'Don't give up, go ahead' and he wrote that message on the jersey, it thrilled me".
---
READ MORE: Ancelotti wants AC Milan star at Real Madrid