Bayern Munich furious for having signed the wrong Hernandez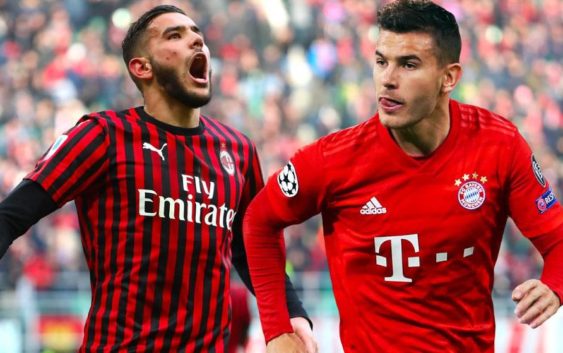 Bayern Munich are reportedly very disappointing having missed Theo Hernandez and instead buying his brother Lucas for a record fee.
Among the few positive aspects of AC Milan this season is Theo Hernandez. The 22-year-old left back has become a pillar of Stefao Pioli's starting eleven and a cornerstone of the new Rossoneri squad that the management is trying to build.
A pleasant, and far from expensive, surprise. After being rejected by Real Madrid, the French full back has flourished in Italy, establishing himself as one of the best full backs (if not the best) in Serie A.
Milan are obviously enjoying the performances of Theo, a signing strongly desired by Paolo Maldini. The technical director was personally involved in bringing Hernandez to Milan and flew to Spain to convince him to refuse other more lucrative offers.
For years, the "less famous" Hernandez, has remained overshadowed by his brother Lucas, world champion with France in 2018 and the most expensive signing in the history of Bayern Munich. But the hierarchies seem to have overturned lately.
According to La Gazzetta dello Sport, Theo was purchased for 'only' €20 million, but is now worth at least 50 million. Instead Lucas, for whom Bayern Munich spent a record fee of 80 million, is currently worth much less and perhaps half of his fee. In addition, Lucas has missed the majority of the season due to injuries.
The two brothers are now practically worth nearly the same but the Rossoneri left-back has the edge. Bayern are reportedly begin to think they have bet on the wrong Hernandez. The German giants were also interested in Theo in the past but didn't make a concrete offer. Ironically, Theo's debut with AC Milan happened in a friendly match against Bayern Munich where he immediately showcased his skills terrorizing the German's defence.
---
READ MORE: AC Milan target two strikers to replace Ibra