Caldara's contract details revealed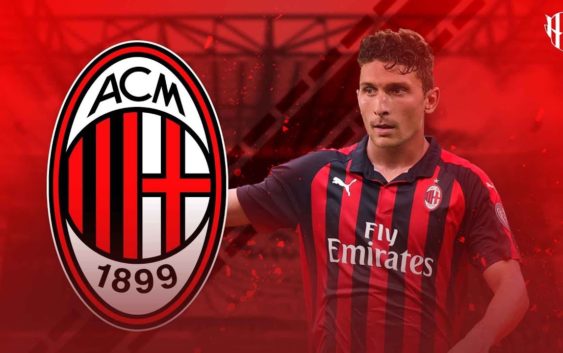 21.30 – Higuain and Juventus have slowed down negotiations a bit. The two clubs have agreed everything but the only issue remaining is that of Higuain's leaving fee. The Argentine striker and Juventus are discussing a severance package with Higuain requiring a figure of around 4 million euros in order to leave. Nothing to worry for AC Milan however. 
20.36 – According to reports by TuttoMercatoWeb.com, Beppe Riso, Mattia Caldara's agent, met at Casa Milan with a smiling Leonardo. They agreed a five year contract for the former Atalanta defender starting from 2.2 million euros per season. At the same time negotiations between Juventus and Higuain continue about the player's severance package with the Argentine striker demanding a fee of 4,5 million euros in order to leave.
17.22 – At 17.22, after about an hour of discussions at Casa Milan with Leonardo, Giuseppe Marotta and Fabio Paratici left the Rossoneri headquarters.  Important updates are expected in the following minutes.
16.27 – A few minutes ago, Juventus directors, Marotta and Paratici were at Casa Milan. A decisive step forward for the Bonucci-Caldara-Higuain operation. Minutes earlier the duo were discussing a severance package with Higuain's agent. Juventus are willing to pay the Argentine striker a fee of around 7 million euros just so he can move to AC Milan.
15.15 – Around 15.00, AC Milan's lawyer, Leandro Cantamessa, left the Rossoneri headquarters. It was believed he was there to help with the last details of the contracts that will be signed soon by Gonzalo Higuain and Mattia Caldara with Bonucci moving back to Juventus.
13.26 – Sportmediaset confirms that the parties are discussing the last details of the agreement and that Higuain is about to join Gennaro Gattuso's squad. The Italian news outlet also reveals that first details of El Pipita's contract. The Argentine striker in the next few hours will sign a four-year contract worth € 7.5 million per season making him the highest paid Rossoneri player. Higuain moves to AC Milan on loan for 18 million with the right to buy 36 million, total cost of the operation 54 million euros..
12.37 – Important hours for the mega deal between AC Milan and Juventus, so much so that the closing could also take place today. In this case, Leonardo Bonucci will not play against Tottenham in tonight's friendly.
12.11 – Milannews.it confirms that in the exchange agreement between AC Milan and Juventus for the passage of Mattia Caldara to the Rossoneri no buy-back clause has been inserted in favor of the Turin club. Juventus proposed it as an idea but Leonardo strongly refused.
11.54 – In this mega deal with Juventus, AC Milan was absolutely firm in one specific request. Leonardo was very clear from the start of the negotiation that without the inclusion of Mattia Caldara in the operation there could be no deal and therefore Bonucci and Higuain would have to remain in their respective clubs.
11.36 – Almost there. Gianluca Di Marzio reports that in the coming hours all the parties will meet to close the last details of the deal. There will be present the agents of the three players and representatives of the two clubs. Leonardo Bonucci returns to Juventus in exchange for Mattia Caldara, in addition AC Milan sign also Gonzalo Higuain on loan with the obligation to buy for a total of 54 million euros.
11.08 – Yesterday, before meeting with Leonardo in the Rossoneri headquarters at Casa Milan, Nicolas Higuain, brother and agent of Gonzalo, saw the Juventus management, who told him that there is no spot for the Argentine striker in Allegri's team.
---
---