Carlo Ancelotti to succeed Pioli at AC Milan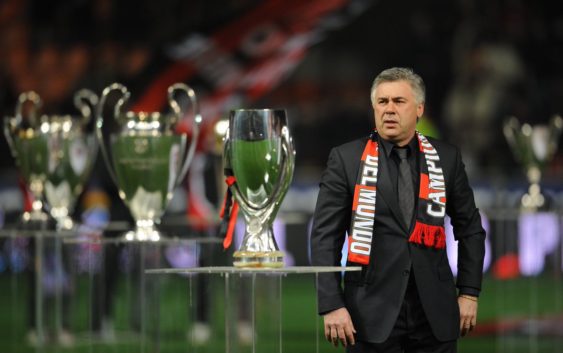 Paolo Maldini dreams the return of Carlo Ancelotti at AC Milan. The former Rossoneri coach could leave Napoli after a series of negative results.

Could Carlo Ancelotti make a comeback at AC Milan? For now it's just a suggestion but, according to Tuttosport, there is a real possibility to see the former player and coach again at San Siro. At the end of the season Ancelotti is certain to leave Napoli after the collapse of recent weeks and continues confrontations between president De Laurentiis and the players.
In the next two matches against AC Milan and Liverpool Ancelotti will play his future at the Partenopei. A possible defeat against the two clubs could end Ancelotti's tenure in advance but that doesn't mean he will not continue in Italy.
A few years ago, former club CEO Adriano Galliani tried, unsuccessfully, to bring Carlo back to Milanello, but now at Via Aldo Rossi there is another great admirer of his, namely Paolo Maldini. If the divorce between the former Rossoneri coach and Napoli is materialized soon, Maldini and Boban will try to convince him to return.
The current Rossoneri technical director has a great relationship with Carletto and considers him the right coach to entrust with the rebirth of the club. Obviously his return to the Rossoneri is not at all simple: first of all because AC Milan already have a coach and if Stefano Pioli miraculously manages to secure Champions League qualification it would be hard for the management to sack him.

Nevertheless, this seems a far-fetched possibility. Pioli has signed a two-year contract with Milan but the parties have a gentleman agreement that if Milan fail to qualify for Champions the deal will be terminated in advance.
---
READ MORE: Report: 'AC Milan have completed Arsenal midfielder signing'