Estudiantes vs Milan: The most violent game in football history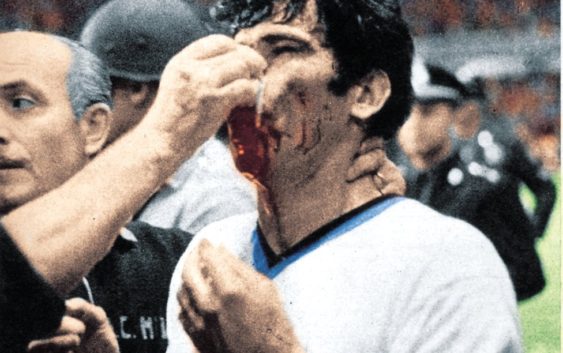 50 Years ago was played

Estudiantes vs Mil

an, the most violent game in football history. Three players were jailed, one was 'kidnapped' and AC Milan won

Intercontinental Cup.
On 22 October 1969, in Buenos Aires, AC Milan won the first ever Intercontinental Cup against Estudiantes. The first leg of Estudiantes vs Milan at San Siro ended 3-0 in favor of the Rossoneri. Angelo Sormani scored a brace while Nestor Combin netted the third. However, things turned ugly when AC Milan captain Gianni Rivera made it 4-0 on aggregate at the La Bombonera stadium.
Estudiantes vs Milan played in Argentine will go down in history as the most bloody and controversial match ever. The local side was a team of provocateurs and violent ones with football the last thing on their mind. After Rivera's goal, Estudiantes started to attack AC Milan players sending the tackles flying in with any part of the body that was available.
The Rossoneri got a first taste of this at San Siro. Sormani remembers: "In the tunnel before entering the pitch they positioned themselves next to us. The captain gave a signal and they shouted at our faces. They were pumped". But then they conceded three and on the return leg they tried to reduce the technical gap with abuses and aggression.
Estudiantes vs Milan, 50 years ago at La Bombonera 
Rivera scored the only goal of the match within 30 minutes then Estudiantes managed to overturn result but it was useless. AC Milan won the Intercontinental 4-2 Cup on aggregate. During the match, Pierino Prati was forced to go out after a killer entry. So macabre was the intervention that in Italy rumors emerged that Prati had died. Combin was basically a mask of blood after the many kicks he received. Despite these difficult conditions, he was still taken to the police station. The reason? He was considered a traitor…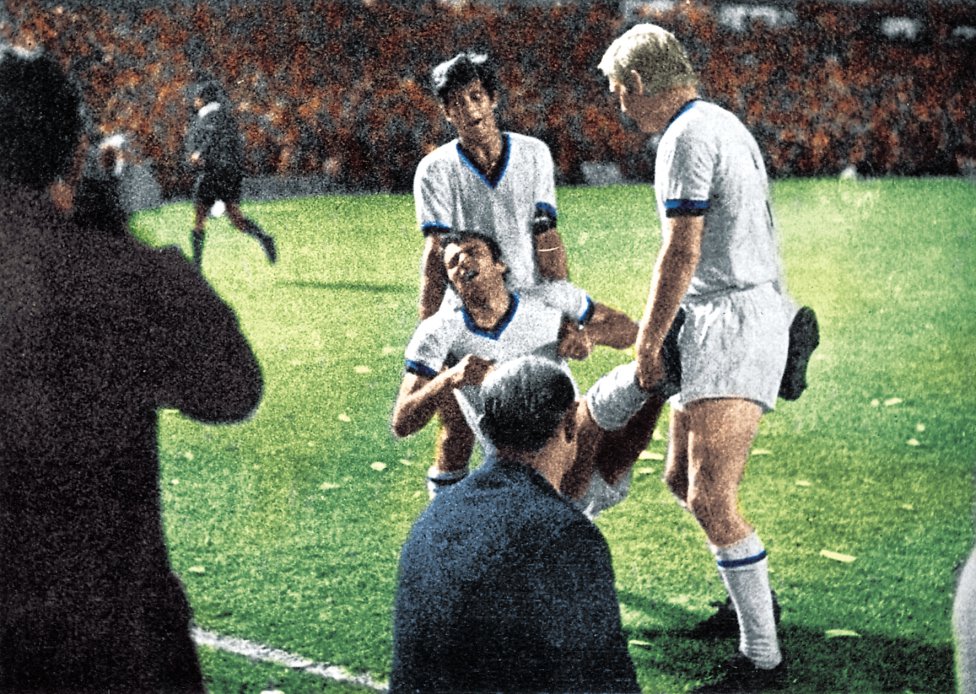 Nestor Combin was born in Santa Fe, but with his family he moved very soon to France, where he also did the military service. For the Argentine people it was an act of treason. The intervention of the lawyer Sordillo was fundamental otherwise Combin risked facing jail time in Argentine for draft dodging. Fortunately the player managed to return to Italy quietly along with the rest of the team.
Combin and Lodetti recall
At that time La Stampa wrote: "Having insulted Nestor Combin horribly and covered him in spit, and while play continued far away, Suarez savagely hit his opponent on the nose. Combin crumpled to the turf, blood pouring from his face, and was loaded on to a stretcher". It turned out this was not to be the low point of his evening.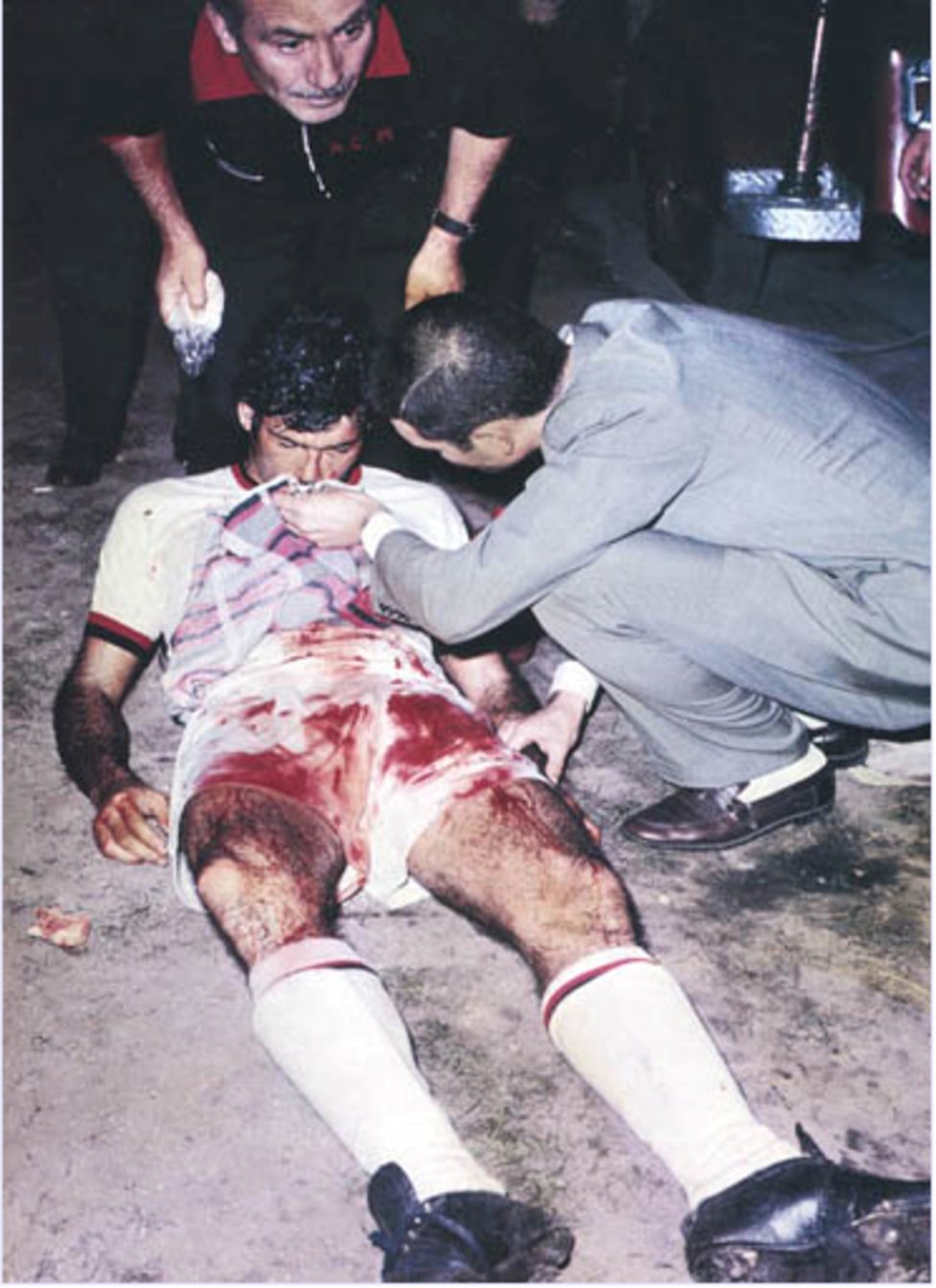 When Combin tried to board the team coach, he was surrounded by six unfamiliar people and bundled into an unmarked green car. He was basically kidnapped by the Buenos Aires police and sent to a military prison. Only at 2am AC Milan located their missing player. Regarding the local side, after Estudiantes vs Milan, three Argentine players received 30-day jail sentences and lengthy bans.
Combin himself recalled that incredible evening: "They were kicking us continuously, they started to spit on me. I honestly thought they would kill me. They looked at me as if I were the criminal, but they were the criminals. My mother was also at the stadium, I invited her. It took her three hours of flight to see me play, but instead saw my massacre. Then the joy of returning to Italy: "I thought I had to fly alone, but at the airport I found my teammates waiting for me with cake and champagne. I began to cry like a baby", Combin told AS 50 years after the event.
Giovanni Lodetti, one of the protagonists of that incredible match, said: "More than a football match it was a war. And what happened to Combin was from a horror movie. Also because of uors fault because we should not have taken him to South America. They beat him and even arrested him. Bilardo, later coach of Argentina's national team, chased me around the pitch. One of the greatest satisfactions of my life".
---
READ MORE: AC Milan's worst signings ever