FIFA 18: Overall ratings of all Milan players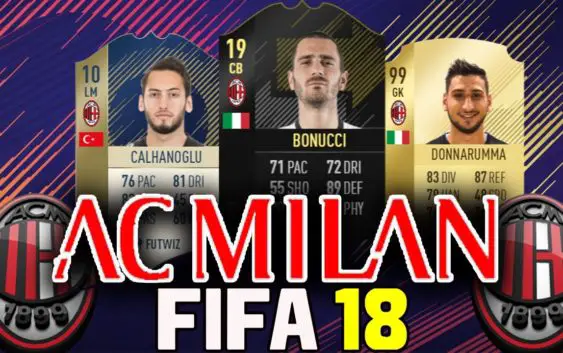 Fifa 18 will soon be available worldwide for all the video game fans. Today EA Sports published the overall ratings of all the rossoneri.
The values of all AC Milan's players have been announced with regard to the much-anticipated FIFA 18, expected to be released in about a week. Among the rossoneri, captain Leonardo Bonucci is considered to be the strongest in the team, with 88 rating that projects him in the elite of the best defenders of the video game.
The overall values of all rossoneri in descending order:
Bonucci 88
Biglia 83
Musacchio 83
Bonaventura 83
Suso 82
Donnarumma 82
Kalinic 81
Rodriguez 81
Paletta 80
Calhanoglu 79
Romagnoli 79
Montolivo 78
Abate 78
Zapata 78
Andrè Silva 78
Kessie 76
Antonelli 76
Storari 76
Borini 76
Gomez 75
Conti 75
Locatelli 74
Gabriel 74
Calabria 73
Mauri 71
Vergara 70
Donnarumma A. 66
Cutrone 65
Zanellato 63