Former coach: 'Leao must change position, I spoke with Pioli'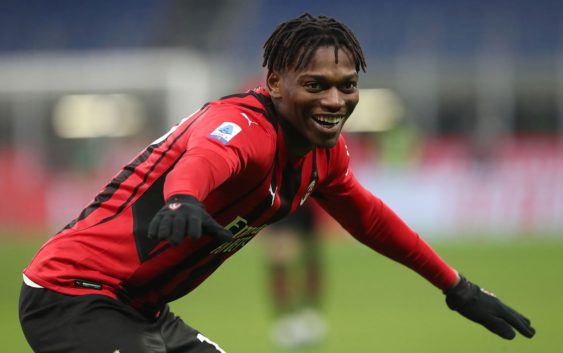 Tiago Fernandes, the coach of the Sporting Lisbon youth teams at the time of Rafael Leao, spoke of the Portuguese winger in an interview with Gazzetta.
"The club wanted to get rid of it. He was not aggressive, listless, so I took him under my wing. I'll tell you an episode. We were at check in, ready to go to Cape Town South Africa on tour, but upon boarding Leao realizes that he has forgotten his passport. We were incredulous. I would have liked to give him two slaps". How did it end? "He stayed there alone one day!"
On the number of goals he could score this season: "He can reach 15. He is one of the strongest players around of the 1999 class. In January 2020 I spoke to Pioli in Milan and I told him that for me Rafa is a number 9. It is his ideal role. Today he is a left winger, it's true, but in the centre forward role he could be devastating. He has speed, right movements, great shot… ".
On Leao as number 9: "It depends on the system. I see it linking well with Ibra. With that dribbling it's like deploying one more man".
Pioli compared him to Henry, do you agree: "He looks a bit like Henry, especially when he starts from the outside. He dribbles the opponents and creates superiority. Of course, Henry was one of 30 goals per season", said Tiago Fernandes.
On Sunday Milan play Juventus, old memories: "The best match ever played under my management. October 2017, Youth League groups, we go to Turin and win 4-1. Leao scores two goals, earns a penalty and also produces an assist. At the end of the game, Nedved stops and congratulates me. He says to me that the team was excellent, that we won with merit, then he focuses on Leao. 'That boy is really strong,' Nedved admits. He was right".
Did it happen before or after the South African anxiety: "After. How do you forget a passport, come on. We left, he was left alone at the airport. I didn't sleep all night, I called him a dozen times. The next day, when he joined us, I explained that certain things are not done. I love him a lot, also because you can imagine how it ended up".
Best of the match at the first of the tournament: "Exactly. Leao is like that. And years later, I like to think I've put him on the right path. I told him not to stop, to be hungry, not to lose the ball after a tackle and not to give up. Things that Pioli does too. We talked about Leao for a long time, he has a lot of confidence".
She has always had it: "I used to call him the 'Lion', but to make him perform better I made him face tough centre backs. In January 2017 Sporting Lisbon bought Demiral, today at Atalanta. I coached the B team and Merih joined us for a while. I told him to mark Rafael closely". And how did it turn out? "Leao came to my office and he complained about the marking. He asked to side with him, but I replied that he would only get better in this way".
---
READ MORE: AC Milan's worst signings EVER