Four reasons why Rangnick could revive Milan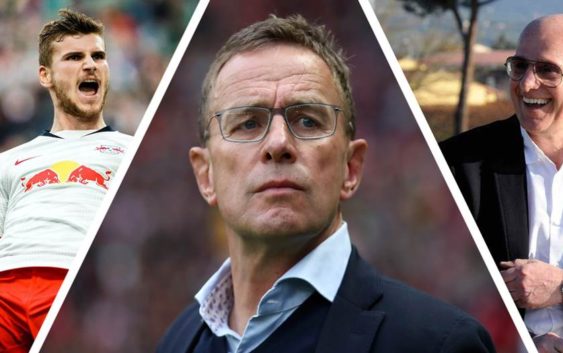 The fans have reasons to be optimistic about Ralf Rangnick who is set to become the new coach of AC Milan.
The name of the disruption. The name that divided and made public (in Boban's words) the fracture within the management. Ralf Rangnick, Red Bull employee for now, is the chosen one to become the new coach of AC Milan for next season, which will probably mean the departure of Maldini and Boban.
Beyond the opinion of the fans or journalist, who seem to be more focused on criticizing "Gazidis" for his behavior, Rangnick is a well-rounded football man, with a rich curriculum that speaks highly of him. Let's analyze four reasons why AC Milan could be reborn under Rangnick:
1. Everywhere he has gone he has achieved great results
Rangnick started from Hoffenheim, taking them from fourth tier to the Bundesliga. Then Rangnick moved to Schalke 04 when he won two trophies, the German Cup and Super Cup, and then dedicated himself to Red Bull Leipzig promoting them to Bundesliga and later qualifying for Champions League. He alternated the role of coach and then sporting director, actively participating in the meteoric growth of the club. It is he who chose Nagelsmann, his successor on the bench.
2. Talents finder
There are young players and there are wonderkids. Rangnick is an incredible discoverer of young players of absolute level. From Draxler and Howedes (at the time of Schalke) to Roberto Firimino (Hoffenheim), Naby Keita and Haaland (Salzburg) and Timo Werner and Upamecano (Leipzig).
3. He is inspired by Sacchi
His way of making teams play is absolutely an imitation of Sacchi's style. He alternates 3-4-3 with 4-3-1-2, but adapts to the players he has available. High pressure throughout the pitch, tight marking and vertical and spectacular play. The current Leipzig squad is a perfect example.
4. Rangnick is a company man
Given that with his eventual arrival, Maldini and Boban will leave, at which point the management would be fully aligned and would have a single vision. Elliot believes in Gazidis, the AC Milan CEO and Almstadt strongly want to get Rangnick. The puzzle is completed and the parties will be in unison.
---
READ MORE: €45m Man United signing offered to Milan