Gattuso criticizes again new signing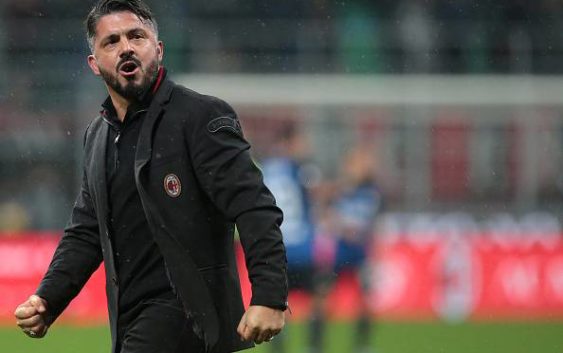 Gennaro Gattuso was generally happy with AC Milan's result against Olympicos but the performance of some players was disappointing.
AC Milan coach Gennaro Gattuso can be pleased with the result but the performance of some of his stars was rather disappointing. The Rossoneri won 3-1 against Olympicos in the end but hadn't it been for his substitutions the final outcome could have been very different. Three crucial points for Milan but many things need to improve rapidly.
Yesterday Rino deployed Tiemoue Bakayoko from the start but the 24 year old defensive midfielder failed to impress. And Certainly Gattuso was not happy. After the match, interviewed by Sky Sports, Gattuso again showed his displeasure with Bakayoko.
"I'm happy with the result, but we need to play much better in midfield. Our midfield was too easily overrun. Unfortunately, when we find it hard to keep the team compact for the full 90 minutes. We make many errors in the way we circulate the ball. We have to improve this aspect if we want to play better and keep winning.
"Bakayoko is struggling right now, but we need him. We need everyone. We tried the 4-4-2 formation but I'm not satisfied with the performance when we were not in possession". 
This isn't the first time Gattuso takes aim at Bakayoko. The French midfielder made a terrible debut in Serie A against Napoli and after the match Rino would declare: "Bakayoko needs to learn how to receive the ball". The former Chelsea player has arrived at San Siro on loan but the Rossoneri have an option to make the move permanent for 35 million euros.
---
---