Kjaer Injury: AC Milan star risks long time out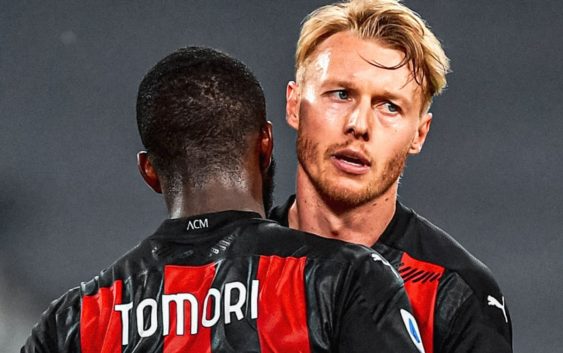 AC Milan defender Simon Kjaer has suffered a knee injury must undergo surgery tomorrow that will keep him out for a long time.
Simon Kjaer was forced to leave the pitch yesterday four minutes after the match between AC Milan and Genoa had started. The 32-year-old Danish defender suffered an injury on his left knee. Matteo Gabbia took his spot alongside Fikayo Tomori and did a great job keeping a clean sheet.
Today AC Milan issued an official statement on the conditions of Simon Kjaer after exams were carried out at the Columbus clinic. The Rossoneri confirm that the Denmark captain has injured his knee ligaments. The situation is very serious and the player must undergo surgery immediately.
"The MRI and specialist evaluation Simon Kjaer underwent this morning confirmed the need of an arthroscopy on the left knee to repair the ligament damage. The surgery will be carried out tomorrow".
The positive news is that Kjaer will an undergo an arthroscopy and will not be operated in the classical surgical method. It is a less invasive technique of intervening inside the joint, to fix the ligaments damage.
His recovery time will be more clear after the intervention but AC Milan fear that Simon Kjaer will stay out for a very long time and probably the season is over. The management is on high alert and is already considering potential targets for January. Kjaer's injury could accelerate the arrival of a new centre back in the winter window.
---
READ MORE: Ancelotti wants AC Milan star at Real Madrid