Maldini blasts midfielder: "He is not Rijkaard"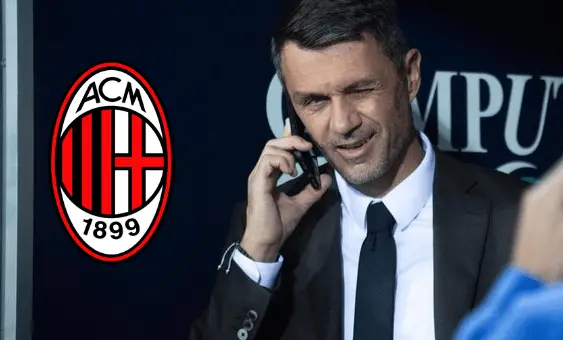 Paolo Maldini will not give Kessie what he asks
because he's not on Frank Rijkaard's level to make such high salary demands.
In the summer of 2017 AC Milan made a hefty investment of 32 million euros for a footballer who had played only one season in Serie A. In a few months, the Rossoneri will lose Franck Kessie on a free transfer without being able to recoup anything from the figure they spent.
Despite his public statements of love for the clubs, and promises that he would renew his contract as soon as he returned from the Olympics, Kessie will not be an AC Milan player for long. The 25-year-old central midfielder will leave because AC Milan after the Rossoneri decided against matching his salary demands.
Journalist Franco Ordine writes that the Donnarumma lesson is applicable for everyone. AC Milan will not be blackmailed by players who make staggering demands and believe they can hold hostage by becoming a free agent. Whatever the name and importance of the player, AC Milan can find always find a replacement of equal value.
Franck Kessie has asked for €8.5 million per season, plus bonuses, in order to extend his contract with AC Milan. In addition, his agent George Atangana has asked for a commission fee of €10 million. So AC Milan must spend a total of 90 million euros if they give Kessie a new five-year contract. Something that Paolo Maldini has no intention to do.
As revealed by Ordine, in a private conversation with the AC Milan technical director, Maldini has confirmed that AC Milan will not offer 10 million per year to Kessie. "He is not Rijkaard!" said Maldini. Certain wages are reserved for world class players and Kessie has only shown for one season that he can reach that level.
---
READ MORE: AC Milan's worst signings EVER