AC Milan in advanced talks with Brazilian defender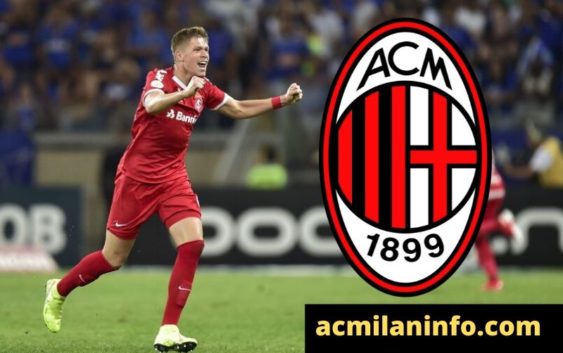 AC Milan are in advanced talks to sign Brazilian starlet defender Bruno Fuchs from Internacional.
AC Milan's hunt for young prospects continues, also in the international and non-European scene. The last player identified by the Rossoneri talent-scouts comes from Brazil. According to reports by journalist Nicolo Schira, AC Milan have set their sights on Bruno Fuchs, the centre back of Internacional de Porto Alegre.
Fuchs is 21-year-old defender and already a regular starter with the Brazilian Under-23 national team. He was supposed to participate in the Tokyo 2020 Olympic this summer but that even was postponed for next year due to the infamous Coronavirus emergency.
Fuchs is an imposing central defender (1.91 cm tall) and right footed. He has long been considered a talent with great potential and Internacional have recently deployed him from the first minute in the championship and in Copa Libertadores.
AC Milan have already had several contacts with the agents of Bruno Fuchs. The Rossoneri have expressed their high interest in bringing the young Brazilian defender to Europe for next season and the parties are at an advanced phase of talks. In particular, the intermediary Stefano Castagna is working for the Rossoneri on this operation. Monaco and Arsenal are also interested in the Bazilian defender.
Avanza un nuovo nome per la difesa del #Milan: si tratta del centrale brasiliano Bruno #Fuchs (classe 1999) dell'#InternationalPortoAlegre. Contatti approfonditi con l'entourage del nazionale verdeoro Under 23. Regia dell'intermediario Stefano Castagna. #calciomercato

— Nicolò Schira (@NicoSchira) April 23, 2020
In the transfer policy imposed by Ivan Gazidis and approved by the Elliott Management, that is to focus on young international talents, the name of Bruno Fuchs appears suitable and perfect. It is difficult to consider him as a possible immediate partner for Alessio Romagnoli at the heart of the defence but in perspective he can become an excellent resource.
---
READ MORE: 4 Signings: How to build a better AC Milan with just €75m