AC Milan have sold Andre Silva for ridiculous low fee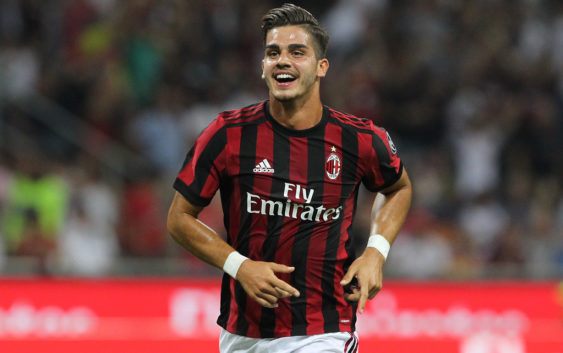 Andre Silva joins Eintracht Frankfurt on a permanent transfer but the Portuguese striker represents a huge financial loss for the Rossoneri club.
Yesterday AC Milan announced the permanent transfer of Andre Silva to Eintracht Frankfurt. The 24-year-old Portuguese striker had been on loan in Germany for one year but he will continue his career there permanently.
With an official statement AC Milan announced the departure of Andre Silva. "AC Milan announces the transfer of the player Andre Miguel Valente da Silva to Eintracht Frankfurt on a permanent deal. The Club wishes him all the best in his future endeavours and thanks him for his professionalism".
Andre Silva at Eintracht makes everyone happy. Frankfurt purchase a player who has revived his career and offer significant contribution in the last season Bundesliga season and the Portugal international will finally have the chance to continue his development without changing clubs every year.
However, financially the sale of Silva has been a tremendous flop. German newspaper BILD reports the figures of the transfer. AC Milan have sold Andre Silva for about 9 million euros, a figure way lower then the 38 million spent by the Rossoneri to buy him from Porto in 2017. Thus the Rossoneri would realize a loss of about 5 million considering that the 24-year-old striker weighted 13.8 million on Milan's budget.
A very low figure that many speculate is linked to the Rebic affair. The Rossoneri could buy the Croatian almost on a free transfer basis, circumventing the figure that Eintracht own to Fiorentina, as a clause on the future sale. The former Porto became one of the most expensive signings in AC Milan history but he failed to love up to expectations.

---
READ MORE: AC Milan complete new signing