Gattuso: "We only signed them because their clubs owed us money"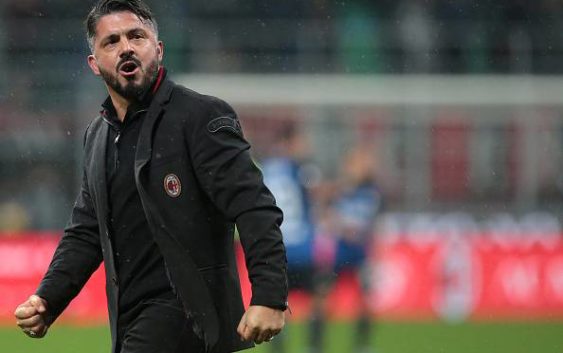 The only reason why AC Milan signed Castillejo and Laxal is because their clubs owed money to the Rossoneri claims coach Gennaro Gattuso.
The season is over and AC Milan failed to qualify for Champions League. After holding the third spot for a large part of the season, in the end, the Rossoneri had to settle for the fifth place and Europa League football. Once again Milan are out of the most prestigious European competition.
Another period of painful transition is about to start. Leonardo and Gennaro Gattuso have said goodbye to Milan with Paolo Maldini and Marco Giampaolo the two most important faces of the new project. The recent situation will also have an impact on the transfer market and on the sale of several player that failed to live up to expectations like Laxalt and Castillejo.
Former coach Gennaro Gattuso explained the reason behind their surprising signings last summer: "Many transfers were made only because some clubs owed money to us. Without taking anything away from Laxalt and Castillejo. We had problems with UEFA and we had to deal with this too. UEFA doesn't allows us any kind of operations now".
Indeed much more was expected from Samuel Castillejo. The 24 year old Spanish winger was never able to challenge Suso's starting status on the right or even Calhanoglu on the left. At times, he showed glimpses of his talent but only 4 goals in 40 appearances is a disappointing figure. AC Milan signed Castillejo for 18 million euros plus the services of Carlos Bacca. The future of the former Villarreal is already in doubt with Sevilla ready to take him back to Spain.
Samuel Castillejo & Diego Laxalt
Diego Laxalt on the other hand was a total flop. Ricardo Rodriguez was AC Milan regular starter on the left with Ivan Strinic projected as his substitute. A serious heart problem of the Croatian forced Milan to bring in a new left back. AC Milan paid Genoa 18 million euros for the services of Laxal. Genoa too owed Milan 11 million euros for the transfer of Lapadula. The Uruguayan has almost never justified the important figure Milan invented in him and is one of the main candidates to leave this summer.
---
---