Russian businessman ready to take over the club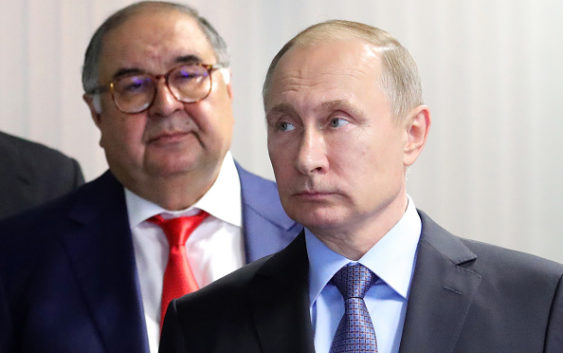 The corporate future of AC Milan club is uncertain. While Yonghong Li seems destined to exit the club 
Alisher Usmanov is interested in taking over.
Usmanov is a minority shareholder in Arsenal club, of which he holds 14.7% of the shares. In 2007, he invested 110 million to buy that package of shares. In 2013 he increased his ownership to 30% but he went no further. It was the current majority shareholder, Stanley Kroenke, who increased his stake of the club. Given the recent Russia-England problems for the killing of a Moscow spy, some Russian investors may be forced to leave Britain.
Libero explains that Usmanov is an old fried of Paul Singer, patron of Elliott Management Corporation Fund and a big Arsenal fan. Apparently he has already expressed interest in buying AC Milan. The financial difficulties of Yonghong Li are a daily topic in the Rossoneri chronicles and the Chinese businessman still hasn't paid back his loan of over 300 million. A debt he owes to the American hedge fund. There are already several subjects ready to take over from the Chinese businessman, including two powerful Arab groups.
However the Usmanov track may be the most concrete. He has been hanging out in Italy for years and is an acquainted of former president Silvio Berlusconi. If the Russian tycoon decides to abandon Arsenal he will invest in AC Milan. The good relations with Singer and the Elliott fund can give him a fast track if Yonghong Li exits the Rossoneri project. According to Forbes, Alisher Usmanov is one of the richest people in the world with a fortune of over 15 billion dollars.
---
---