Sky: The reason why Leonardo and Gattuso left Milan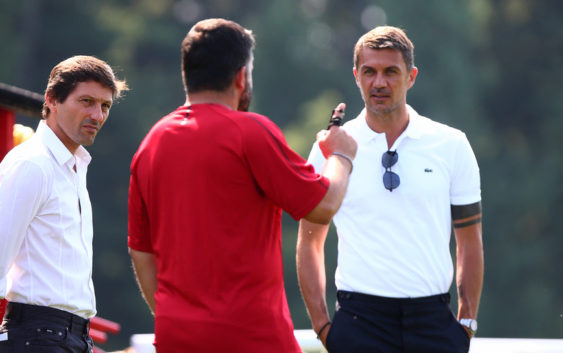 AC Milan announced today that sporting director Leonardo and coach Gennaro Gattuso have parted ways with the Rossoneri club.
May 28 was a day of important farewells at Casa Milan. Sporting director Leonardo left after only one year in charge while a few minutes later the Rososneri confirmed even the resignation of coach Gennaro Gattuso who led Milan for a year and a half. The permanence of Paolo Maldini is also in doubt. Ivan Gazidis, CEO of AC Milan, lauded the work of the two former midfielders.
 "Leonardo joined AC Milan in its hour of need a few short weeks before the closing of the summer transfer window. Under very difficult circumstances he put his heart and soul into addressing a highly complicated situation and transmitting his energy and his ambition to the team. I am very grateful to Leonardo for everything he has contributed to our great Club and wish him well in his future endeavours".
"I have had the privilege to get to know Rino Gattuso over the past six months since my arrival at the Club. Rino has given everything to our efforts this season, and has worked tirelessly, always taking full responsibility, putting the club above every other consideration. I want to say from the bottom of our hearts, thank you Rino".
Both Leonardo and Gattuso left AC Milan for the same reason. According to Sky Sport, Elliot and Gazidis want to build a new Milan, young and less ambitious. In addition, in order to avoid further trouble with UEFA, AC Milan will likely be self-excluded from participation in Europa League this season.
Despite the different ideas on the new project of Milan, Leonardo and Gazidis had differences of opinion regarding many issues. Unlike what happened at Arsenal where he dealt only with the commercial and marketing area, Gazidis will have a finals say on player transfers this summer thus depowering Leonardo. Here ends his third adventure at AC Milan. First as a player, then as a coach and finally as a sporting direcor.
---
---