The new salary of Rafael Leao revealed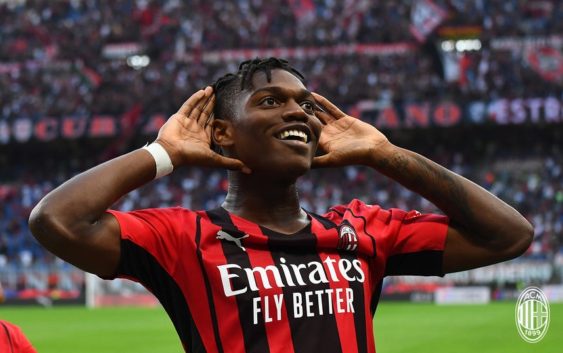 AC Milan striker Rafael Leo will extend his contract until 2026. The Portuguese star will see his salary increase three fold.
The AC Milan management are negotiating three important contract extensions for the future of the club. Rafael Leao, Theo Hernandez and Ismael Bennacer are set to extend their current deals until 2026 with increased salaries.
The Rossoneri had a recent meeting with Leao's agent Jorge Mendes. Both the player and AC Milan are not interested in hearing offers from other clubs. The Portuguese striker will continue his career at San Siro for a long time.
Journalist Nicolo Schira reports that the last details of the new contract have been closed and the agreement will be announced in a very short time. Rafael Leao will see his salary triple from 1.5 million euros to 3.7 million euros per season with the new contract.
AC Milan have decided to reward the 22-year-old for his fine form this season. In 16 appearances so far, Leao has scored 5 goals and has assisted 2. His fine form has not gone unnoticed by Portugal and now Leao is contributing for his national team in the World Cup qualification matches.
In the summer of 2019, AC Milan invested nearly 30 million euros to purchase Rafael Leao from Lille. After two initial turbulent years, Leao is finally showcasing his true potential becoming a key player for Stefano Pioli's squad.
---
READ MORE: Ancelotti to green light AC Milan striker target departure