AC Milan want second Flamengo talent, after Paqueta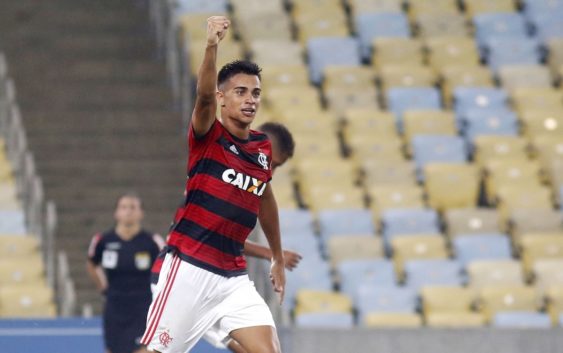 After the great success with Paqueta, Leonardo wants to bring Reinier at AC Milan, another Brazilian talent who plays for Flamengo.
Hunt for the best Italian and international talents. This is one of the most important market strategies of AC Milan. After Paqueta's success, sporting director Leonardo is once again looking for talents in Brazil. Flamengo youngster Reinier is the new target.
The Rossoneri want to focus more on young and promising players, as admitted also by new CEO Ivan Gazidis. This summer Milan will not spare for talents that can become future stars. It seems like Reinier perfectly fits this profile.
Sporting director Leonardo is very active on this front after a long period of scouting in Brazil to find the best local youngsters. After having playing a fundamental role in the purchase of Lucas Paqueta, for which he personally vouched and anticipated the competition of several richer European clubs, Leonardo is aiming strongly at another Brazilian player, even younger than the current number 39 of AC Milan.
The boy in question is Reinier Jesus Carvalho, 17-year-old playmaker from the youth ranks of Flamengo (like Paqueta) and on which Milan have set their sights for several months. A classic number 10 destined for great things in the future, Leonardo is convinced. The pressure of Real Madrid is also strong on him. The Spanish giants would like to replicate the same success with Vinicius in the summer but a "social" hint brings him closer to Milan.
In fact Leonardo officially follows Reinier's profile on Instagram, suggesting that he is therefore on pole position to land his services. He did the same with Paqueta, when in the fall he began to follow him on social media a few weeks before his official purchase. Leo is preparing for another signing from Brazil and he rarely fails in this terrain.
---
---