AC Milan seriously considering star midfielder sale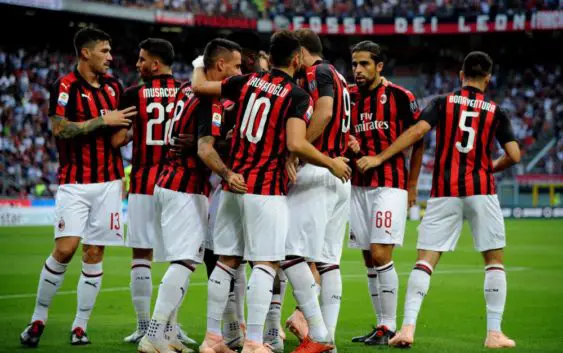 The inconsistent performances of Franck Kessie have become a problem for AC Milan and the club is seriously considering his sale.
Last Sunday's derby defeat against Inter has troubled the waters at Milanello. Not the result (1-0) but rather the performance of the team has disappointed the management and frustrated the fans. Things are expected to change soon with Gennaro Gattuso at serious risk of being sacked but even the players must bear the consequences.
Since his arrival at San Siro, Franck Kessie became a regular start under both Montella and Gattuso. The evergreen midfielder, in fact, last season made 54 appearances between Serie A, Europa League and Coppa Italia for a total of 4,603 minutes on the pitch. The 21 year old, despite his young age, broke Andre Pirlo's record becoming the Rossonero with most minutes played in a single year.
Now the Ivory Coast international wants to renew his contract with Milan. Sporting director Leonardo refused to negotiate, clear that issues regarding contract renewals will be dealt with only at the end of the season. However an offer from Chinese Super League club Beijing Guoan has made matters worse.
The Chinese have offered Kessie a rich contract of 14 million euros per season ready to make him one of the highest paid footballers in the world. He is currently earning 2,2 million at Milan. Considering the economic situation and the unbalanced performances of Frack, who has often been subject of critics from fans for his inconsistent form, Leonardo is open to sell.
If Beijing Guoan would make Milan an offer superior to 40 million euros it will be taken into consideration reports Sportitalia. Leonardo is seriously thinking of sacrificing Kessie and later reinvest the entire sum (that can even reach 50 million) to sign at least one central midfielder with Barella and Leanrdo Paredes top options. Kessie's sale would allow Milan to purchase them both.
---
---