VIDEO – Kaka's best goal ever in San Siro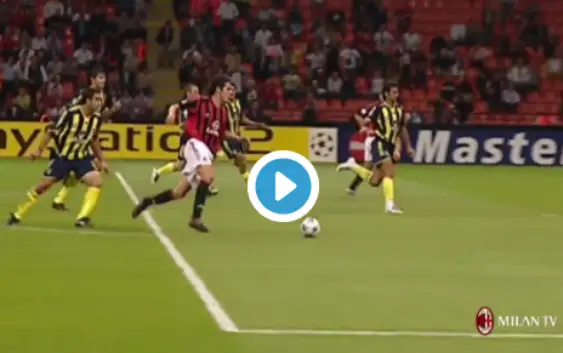 Time flies but heroes remain. 12 years ago Brazilian ace Ricardo Kaka scored one of the best goals ever in San Siro. A sublime net in front of the rossoneri fans.
When Kaka touched the ball a moment of magic was sure to follow. The last rossonero to win the Ballon d'Or has scored some memorable goals throughout his career with AC Milan, Real Madrid and the national team of Brazil. Exactly 12 years ago the Golden Boy scored perhaps his best goal with the red and black jersey in San Siro. An outstanding late individual goal that helped Milan to a flattering victory against the Turkish champions. The match ended 3-1 for Milan.
#TBT
12 anni fa, la strepitosa traversata di @KAKA​ contro il Fenerbahçe 💫
È il suo gol più bello in rossonero? ❓
👉🏻 https://t.co/Y15J3iez1w pic.twitter.com/GiwsMpZqdn

— AC Milan (@acmilan) September 28, 2017