5 Talking points after the draw at Udinese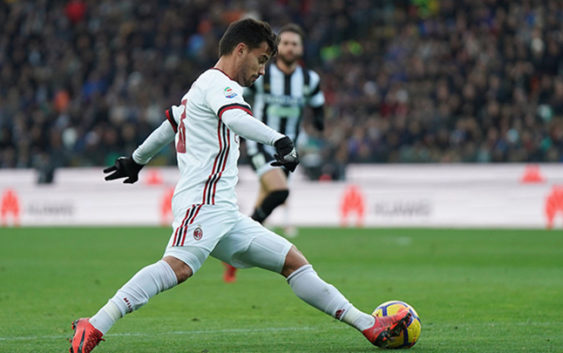 A positive performance but the 1-1 draw leaves a bitter aftertaste. AC Milan dominate for the majority of the match but are punished in the end.
THE LEAGUE TABLE 
After many weeks and several months, the Red and Black world was back looking at the table. It started from the beginning of the second half until Gigio Donnarumma's unlucky deflection in his own goal. The gap with the top six was reduced and suddenly we could take advantage of Sampdoria's draw. It looked impossible after everything that happened in October, November and December. But it happened. And it can happen again.
THE KEY MOMENT
There's a grey area when you play football. It's the one where a player makes a decision, also based on his instinct. And that's when the Rossoneri show they still haven't got a firm grip on the game. The group needs to improve and to work on the feeling that at some point a mistake or a moment of distraction could change the course of the game – as it happened at Benevento – or risk doing so – as in Cagliari.
GOALS
AC Milan have recorded seven positive back-to-back results since the derby in Coppa Italia. Seven games without a defeat, with an average of one goal per game and with two braces scored against Cagliari and Lazio. Performances are on the up but need to improve the shots to goal ratio.
SUSO'S MAGIC
Goals from distance are not AC Milan's lethal weapon having the team scored especially from inside the box. But Suso's goal in Udine cannot be judged. It's a beauty that deserves a place in the 'Olympus' of beautiful goals, a masterpiece coming from a player of true class who against the Bianconeri displayed an excellent performance both on the offensive and defensive phase.
AND ANDRE?
It's right not to expect a lot more in his first time as a starter with Gattuso. André Silva has shown some of his skills but the fans want something more in terms of grit and determination inside the box. It's a matter of desire, as rightly said by Rino Gattuso who wants that look in the Portuguese striker's eyes
---
---