AC Milan 2-0 Craiova, player ratings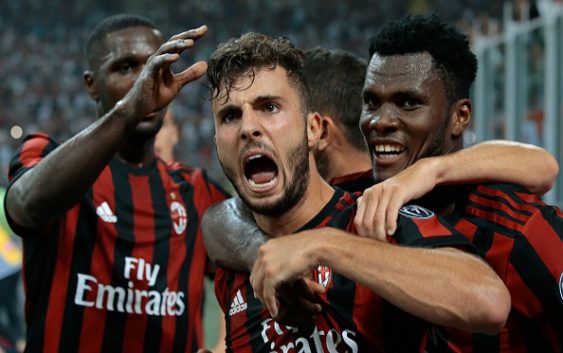 AC Milan win 2-0 the return match of the Europa League third preliminary round and qualify for the next stage. Excellent performances from Bonaventura and Cutrone.
Donnarumma 7: In the 20th minute he makes San Siro explode with an excellent save. Mitrita faces him, one on one, but Gigio remains firm and manages to save. The fans give him a warm welcome.
Conti 6,5: A true train, on the right flank he is a constant danger for the opponents. He was close to finding his first goal with the rossoneri at the end of the first half, when Calancea kicks back a shoot from Suso. In the second half he continued his demolition work towards Ferreira.
Zapata 6: Compared to Musacchio, half a mark less for a couple of bad interventions resulting from a slight increase in tension, something that also costs him a yellow.
Musacchio 6,5: Waiting for Bonucci and Romagnoli, he is the real leader of the Milan defense. Always helping in the setup phase.
Rodriguez 6,5: A true force of nature always ready to hurt the opponent. Calancea denies him a second goal. When he crosses there is always danger.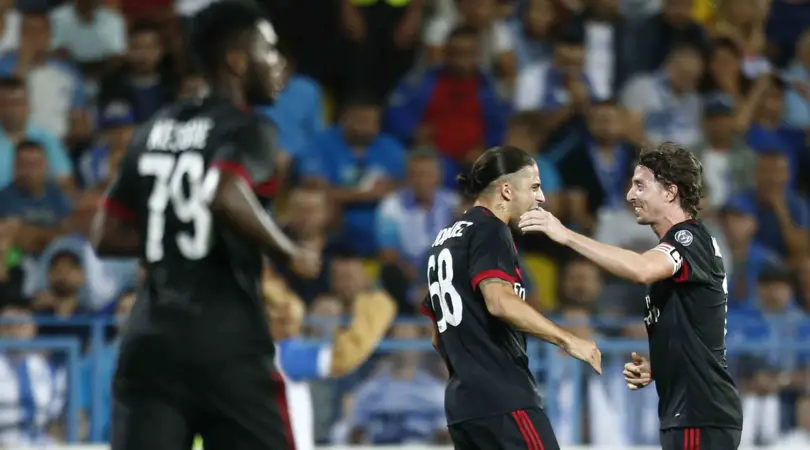 Kessie 6,5: The tank conquers San Siro with another excellent performance. He destroys Calancea's net with an impressive shoot, but the referee cancels it. Dominating in the area he covered.
Locatelli 6,5: Starts slow, then Montella shakes him and he is forced to increase his level of performance. Better than Montolivo. It's an important year, and it's right that if you play at Milan, even against Craiova, you have to prove able to do so.
Bonaventura 7: Man of the match. Returnins in San Siro with a goal. Match of great substance from him, dribbles, presses, creates and illuminates until Montella gives him the standing ovation.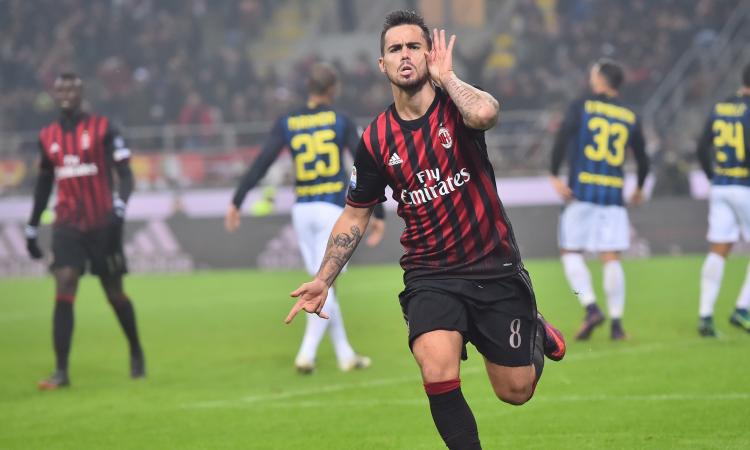 Suso 7: Back on the pitch as a protagonist. Plays mainly from right but then moves between the lines. Dangerous everytime he had the ball but still needs time to find his best physical condition.
Cutrone 7: His second match in Europa League, scores his first professional goal and does it in front of his fans. After the away match he appeared pleased with his performance but he is a bomber and as such, he lives for the goal. It comes and under Curva Sud as he had dreamed. And as long as he stays on the pitch, he raids the Romanians defense.
Niang 6: Missed at least two goals and for a striker this is a big limit. He also does good things, manages to skip the opponent well but San Siro does not forgive him a couple of non-chased balls. 
AC Milan 2-0 Craiova, Goals & Highlights  
https://www.facebook.com/acmilannewsrossonero/videos/300478773693573/