Gazzetta: AC Milan agree low Donnarumma release clause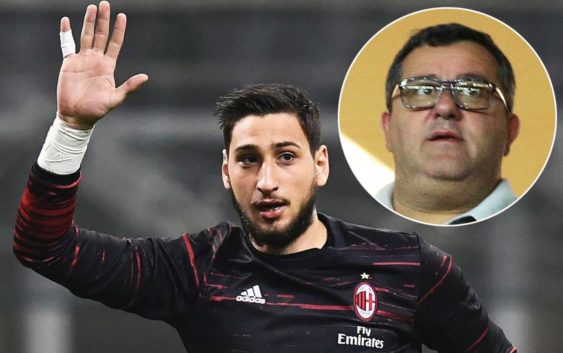 AC Milan and agent Mino Raiola have reportedly agreed a relative low release clause according to La Gazzetta dello Sport.
June 30, the last day of Gigio Donnarumma's contract with AC Milan, is getting closer and closer. Another agreement between the Rossoneri and the goalkeeper's entourage has yet to be reached. The parties are in constant contact for the long-awaited renewal.
The 21-year-old goalkeeper, who has expressed his desire to continue his career at the Rossoneri on many occasions, has sent his agent Mino Raiola to negotiate with Paolo Maldini and Massara.
AC Milan at the moment have offered a five-year contract of 7.5 million euros net per season but Raiola demands 10 million. However, wages are not the only problem: Raiola, in fact, would like a shorter contract, of no more than two years, so he can negotiate again in the future on more favorable terms.
It is evident that the economic crisis, due to the coronavirus, is holding back clubs from spending crazy amounts, especially for a goalkeeper. In the end the parties should be able to find an agreement and keep Gigio Donnarumma at San Siro. According to La Gazzetta dello Sport the release clause for Donnarumma is the most important aspect of the deal.
Gazzetta reports that AC Milan and Raiola have reached a verbal agreement regarding Donnarumma's release clause. The new contract should have a release clause of 40 million euros in case Milan fail to qualify in Champions League. A relative low figure considering the age and market value of Donnarumma.
---
READ MORE: Real Madrid to challenge for AC Milan's top target