AC Milan and Real Madrid reach Jovic compromise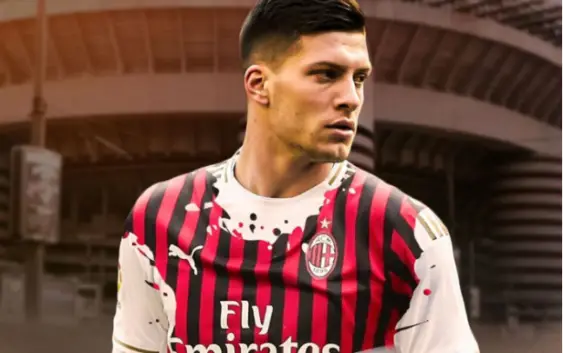 AC Milan and Real Madrid have found an ideal transfer formula for Luka Jovic. The 22-year-old is Milan's number one target for the attack.
A compromise that could please everyone. AC Milan and Real Madrid are working on the transfer of Luka Jovic affair to Italy. With the approval of Ralf Rangnick, the Rossoneri management have prioritized the signing of Jovic.
The 22-year-old Serbian is the number one target for the attack but in theory he appears to be a difficult goal to achieve. One year ago Real Madrid paid about 60 million euros to sign him from Eintracht Frankfurt.
According to reports by La Gazzetta dello Sport, AC Milan could not afford the immediate purchase of Jovic in the coming months. At the same time, Real cannot afford a record loss, selling Jovic in the summer transfer window at a bargain price.
The ideal solution therefore appears to be a temporary transfer. Not for one season, but for two, until 30 June 2022. An option practiced by many clubs, including AC Milan and Eintracht for the two strikers Rebic and Andre Silva. Both moved on opposite directions on a two-year loan. In this case, it would be a temporary two-year transfer to AC Milan made on loan plus the obligation to buy set at around 32 million euros.
In this way, the Rossoneri should not spend large amounts immediately and Real Madrid between two seasons, counting the depreciation, would avoid a loss on Jovic. The two clubs are therefore discussing this option which would favor all sides. AC Milan are closer to Jovic than ever.
---
READ MORE: Rangnick asks 5 signings for Milan