AC Milan equalize 67-year standing record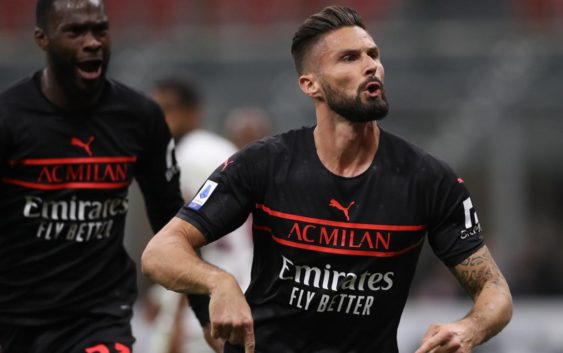 AC Milan win even without convincing. With 28 points after 10 rounds, the Rossoneri repeat a 67-year standing record.
AC Milan secured a sweaty but well-deserved victory against a difficult Torino side at San Siro. The opponents controlled an important chunk of the match but made themselves dangerous only in the final moments of the game. Olivier Giroud's only goal proved decisive and now the Rossoneri number 9 has found the back of the net 4 times on 6 league appearances.
Thanks to yesterday's victory, AC Milan now lead Serie A with 28 points after 9 wins and one draw in 10 weeks. The Rossoneri have won all their games expect the away match against Juventus. Together with Napoli, AC Milan are currently the front runners in the league.
The fantastic start to the season puts AC Milan in a comfortable position to challenge for the Scudetto. Meanwhile, Stefano Pioli and the Rossoneri have broken another record. The Italian coach yesterday equalized the record of Bela Guttmann, the legendary Hungarian coach, who guided Milan for two years in the 1950s.
It was the 1954-55 season when AC Milan led by the various Nordhal, Liedholm and Schiaffino got off to a great start with 9 wins and a draw in the first ten rounds (only stop in the derby). AC Milan triumphed at the end of that season, also qualifying for the then-called Champions Cup.
Stefano Pioli hopes he and his Milan will be able to emulate that path. Pioli's journey at the helm of Milan began in 2019, two seasons ago, when a contested and biteless team was literally put back on its feet by the former Fiorentina coach. Today Milan can win even without convincing, a virtue that belongs to the strong and to those who aim for the title.
---
READ MORE: AC Milan star tops Newcastle sheikh shopping list