AC Milan and Fiorentina in concrete talks for Chiesa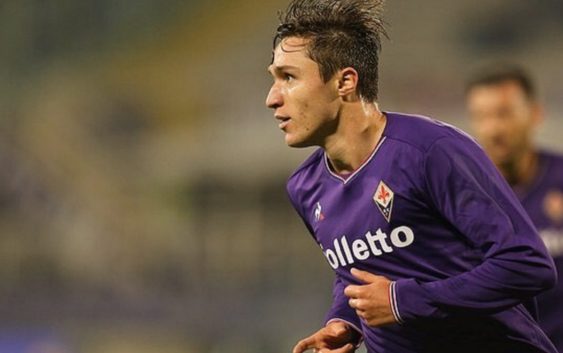 AC Milan and Fiorentina are working underground regarding the sale of Italian winger Federico Chiesa.
The summer of 2020 was, without a doubt, an anomalous season from many points of view. From the football perspective, in particular, these three months have given us a lot of football played and a small amount of diplomatic football, the one made up of negotiations and transfer market.
Close to the end of the summer transfer window AC Milan from an interested spectator is becoming a decisive market player. After Sandro Tonali, according to the La Gazzetta dello Sport, the Rossoneri have decided to focus their sights on another top Italian talent: Federico Chiesa. From a possible market intrigue, in fact, the name of the 22-year-old right winger is increasingly linked with a real negotiation that, for now, sees Milan and Fiorentina working under the radar.
Many contacts have taken place between Milan and Florence in great secrecy. The many Rossoneri calls, according to Gazzetta dello Sport, had the name of Nikola Milenkovic as the first mercato topic but increasingly they saw the name of Federico Chiesa as the main protagonist. The Italian winger is expected to leave Fiorentina but the number of teams interested in his services like Inter, Juventus and Manchester United, has definitely reduced, leaving the Rossoneri in a privileged position.
At the same time, therefore, the high asking price of president Commisso (60 million) is falling towards an increasingly reasonable price (40 million) which is very tempting for the Rossoneri. The deal remains difficult also because the priority of Maldini and Massara is to sign a new centre back. Milenkovic is the top choice, a player that Pioli has explicitly asked to reinforce the defense.
Away from the spotlight, AC Milan and Fiorentina are trying to work under the radar. The mystery surrounding negotiations between Milan and Eintracht Frankfurt for Rebic, of which Fiorentina is an interested spectator, suggests that between the Rossoneri and the Viola there may be an unspoken agreement regarding the names of the two Rossoneri goals Chiesa and Milenkovic. In this sense, the arrival of Commisso in Florence this week could be significant in order to give his green light for the sale of Chiesa.
---