AC Milan furious with Hakan Calhanoglu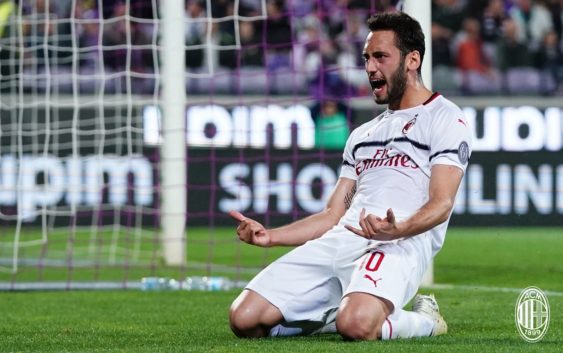 Hakan Calhanoglu's exaggerated claims to sign a ew contract is irritating everyone at AC Milan, from the club to the fans.
An unpleasant situation has arisen around Hakan Calhanoglu. The player has a contract expiring in June 2021 and the renewal is late in coming.
The reason? Calhanoglu is asking for 7 million euros per season in order to sign a new deal. Milan are not willing to fulfill the request and will not go beyond 4 million per year (bonuses included) which already represents a good increase compared to the 2.5 million he currently receives.
Tuttosport (via MilanNews.it) reports that the Milan environment is angry with Calhanoglu. An unexpected scenario, given that the Turk has become a central player in Stefano Pioli's project and it was thought there were no problems with the renewal. Instead, this situation risks disturbing the idyllic atmosphere created at Milanello in recent months.
The management is irritated with Hakan, while the coach and teammates expected a softer approach in making unlogic financial claims on the new contract. It is clear that the former Bayer Leverkusen is not worth the 6-7 million per year requested, although he is still a valuable element of the team. A lot of anger is felt by the fans, who on social media have show their disappointment with the Rossoneri number 10 on a daily basis. He's being accused of showing little gratitude, given that for three seasons he had mixed performances and the club has always supported him by staying close and supporting him even on personal issues.
Tuttosport writes that the club is partially guilty for this situation. The Rossoneri considered Hakan's renewal as a sure thing and decided to open talks very late. Only after seeing his post-lockdown performance, Milan were convinced to confirm Calhanoglu for the future. A move that did not go particularly well with agent Stipic who started exploring other options.
Hakan has admirers in the Premier League and La Liga and his agent has offered him in Italy to Juventus and Inter. Without the renewal, AC Milan could find themselves having to sell the Turkish star in January in order to avoid losing him on a free transfer next summer.
---
READ MORE: AC Milan looking to sign Bayern Munich star