AC Milan have 10 days deadline to complete third summer signing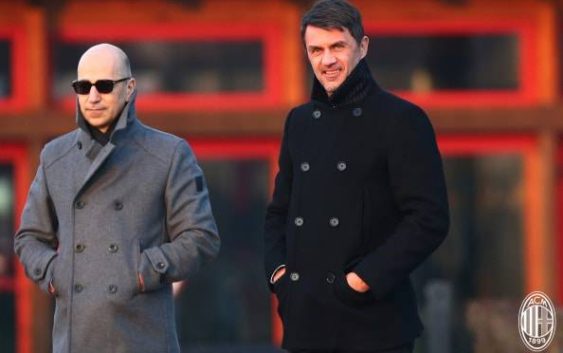 After Kalulu and Saelemaekers, AC Milan have only 10 days to decide whether to make the transfer of Simon Kjaer permanent.
Even in yesterday's match at the Olympico, Simon Kjaer was among the best on the pitch. The safety that the Dane gives to the team, as well as the upgrade in terms of personality, is there for all to see. Kjaer is also acting as a guide for Romagnoli, who has raised his performance since he was joined by the 31-year-old at the center of the defence.
Alessio has shown on several occasions that he is not yet ready to lead the Rossoneri back line on his own. It is no coincidence that the best Romagnoli was probably seen alongside an expert defender like Bonucci, in Gattuso's 6 months on the bench. Milan have a great opportunity, having the option to buy Kjaer, but they must hurry if they want to make his transfer permanent.
MilanNews.it reveals other details from Kjaer's loan contract. In the agreement with Sevilla, there is a clause that offers AC Milan the chance to make Kjaer's purchase until 15 July. A deadline that is also confirmed by sources within the Rossoneri club itself and which forces the Diavolo to take a decision quickly on the future of the Danish defender.
AC Milan must pay 3.5 million euros to Sevilla in order to sign Kjaer, exactly the same amount spent to buy Saelemaekers from Anderlecht a few days ago. If Milan do not exercise their option by mid-July, Sevilla will be free to negotiate with any other club that may request the player, whose contract with the Spaniards expires in June 2021.
According to MilanNews.it, the Rossoneri management has given a positive opinion on the signing of Simon Kjaer even before the championship was interrupted due to the Coronavirus outbreak but the decision-making power is exclusive of Elliot and the Americans have remained silent so far.
Kjaer has repeatedly confirmed his desire to stay at AC Milan, both directly and through his agent in an interview given to MilanNews.it but at the moment the permanent signing of the Denmark captain is in stand-by.
---
READ MORE: Maldini could make sensational U-turn