AC Milan head scout impressed by Italian striker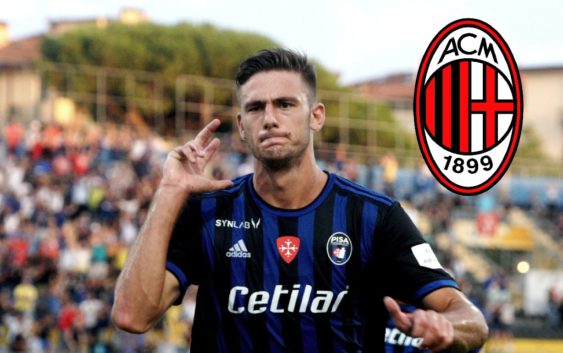 AC Milan head scout

Goffrey Moncada is greatly impressed by the performances of Italian striker Lorenzo Lucca.
Many clubs are exploiting these days of international duty many clubs to work on the mercato. The Rossoneri are planning their next moves for January and beyond. With Ibrahimovic and Giroud facing injuries, and Pellegri not at his best, AC Milan are looking around for a new centre forward.
One of the strikers on AC Milan's orbit is youngster Lorenzo Lucca. The 21-year-old is currently Serie B's top scorer with 6 goals in 7 appearances and has attracted the attention of the Rossoneri. Lucca perfectly fits Elliott Management's transfer philosophy and Goffrey Moncada has started to move.
Journalist Nicolo Schira reveals that Lorenzo Lucca has made a great impression on AC Milan and head scout Moncada was at the stadium to follow his performance against Parma. Lucca found the back of the net in front of the Rossoneri's top scout confirming his great form.
Pisa are leading currently Serie B thanks to the goals of Lorenzo Lucca and dream of promotion this season. Pisa were quick to note Lucca's goal scoring skills after his great season in Serie C with Palermo and spent €2.1 million to secure his services on a five-year contract.
AC Milan are really interested in Pisa's young striker reports Schira. The Rossoneri have proved to be a perfect environment for young and talented players in recent years.
🚨 Excl. – #ACMilan are really interested in #Pisa's young striker Lorenzo #Lucca (born in 2000) for the next season. Geoffrey #Moncada went to Parma 2 weeks ago to scout directly him. #transfers

— Nicolò Schira (@NicoSchira) October 8, 2021
---
READ MORE: AC Milan join race for €35m-rated striker taking Europe by storm