AC Milan in official talks with Chelsea defender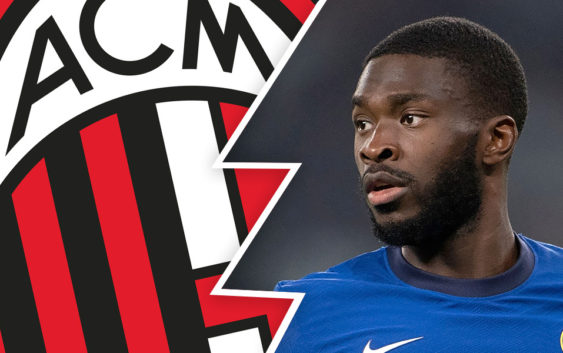 AC Milan have made Chelsea defender Fikayo Tomori their plan B and are already in talks with the Premier League club.
AC Milan have prioritized the signing of a new defender and Mohamed Simakan has been the top target for a long time. Just when the Rossoneri were about to complete a deal with Strasbourg, the 20-year-old has suffered an injury and risks staying out for two months.
In front of such an unexpected situation Milan are looking around for alternatives. Journalist Fabrizio Romano reports that AC Milan are officially in talks with Chelsea for Fikayo Tomori.
Sky Sport confirms that Tomori is AC Milan's plan B in case the Rossoneri fail to land Simakan in January. The 23-year-old English defender is considered is one of Chelsea's biggest talents but he has yet to make his breakthrough.
Tomori has made only four appearances for Chelsea this season and is looking for a new club in order to play more. Chelsea are more than willing to let the player leave but hesitate to give an option to buy to the interested clubs.
Chelsea coach Franck Lampard is aware of the scarce use of the young centre back and has endorsed his departure on loan. Milan need to understand first the extent of Simakan's injury to estimate whether it's worth waiting for him to recover or sign other players.
AC Milan are in talks with Chelsea for Fikayo Tomori as announced yesterday. He's a serious option as Mohamed Simakan is now injuried. Also EPL clubs have asked for Tomori on loan. 🔵 #cfc #acmilan https://t.co/4FDzDY7uh3

— Fabrizio Romano (@FabrizioRomano) January 12, 2021
---
READ MORE: AC Milan about to complete second sale