Sky: AC Milan make decision on Gattuso's future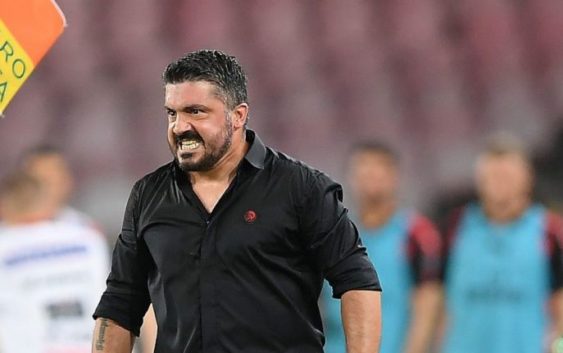 Today's 0-0 draw against Frosinone marks the fifth consecutive match without a win for AC Milan and the fourth without scoring a single goal in Serie A.
Just when it seemed that things couldn't go worse for Gennaro Gattuso and his team, AC Milan draw again this time against Frosinone, the penultimate team of Serie A. Lazio win and consolidate the third position while the crisis of the Rossoneri look endless.
Clearly disappointed with the end result Rino declared: "We need to be more precise and don't waste the chances that we create. It's not a matter of luck, we are not precise and that's our fault. We can't play with the mentality that we had in the first half. We can't have that approach. We gifted 45 minutes to Frosinone. There is lack of results and I can't accept performances like that one of the first half".
The situation is very tense and Gattuso is at real risk of being sacked today. The management is currently considering all the options but the fact that there are no valid alternatives on the horizon works in Gattuso's favor. Plus, top names like Antonio Conte would never accept to take charge of a team in mid-season.
Sky Sport reveals that Gattuso will continue as coach of AC Milan even for the upcoming match against Spal. Anything except the three points with Spal will bring Gattuso's sacking. It's going to be Rino the one who pays for everyone and not a little bit the players. The management is till hoping that Gattuso and AC Milan could change direction at the last moment. It's not time for rushed decisions.
---
---