Maldini and Leonardo's plan for Kaka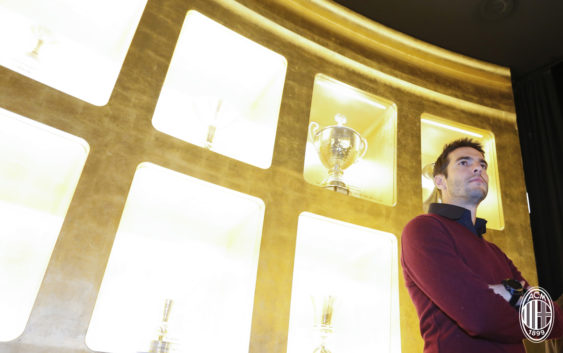 AC Milan's returning star trend continues. Ricardo Kaka has arrived in Italy and tomorrow starts his new adventure in the managerial world.
Just when everyone thought that the managing structure of the club was completed with the arrival of Paolo Maldini, Leonardo abruptly announced that Ricardo Kaka would join AC Milan very soon. The Brazilian star yesterday landed in Italy and tomorrow is his "first day of school".
Speaking with the media Kaka revealed: "I often talk with Leonardo because we are friends, but not on the role that I'll have at Milan. My priority is my children, it's time to be with them. That's the reason why I did not join Milan with the previous ownership. But it is normal that I feel closer to this club now that my friends are here. Now I just want to understand what to do when I come back to football".
Calciomercato.com reports that the Ballon d'Or winner will begin his career as a sort of intern. In this way he can study, observe and, above all, learn from the other behind-the-scenes technical staff. When this period of apprenticeship ends the Brazilian is expected to become a talent scout and intermediary of AC Milan in South America due to Kaka's request to stay close to his children in Brazil.
---
---