Jorge Mendes offers star striker to AC Milan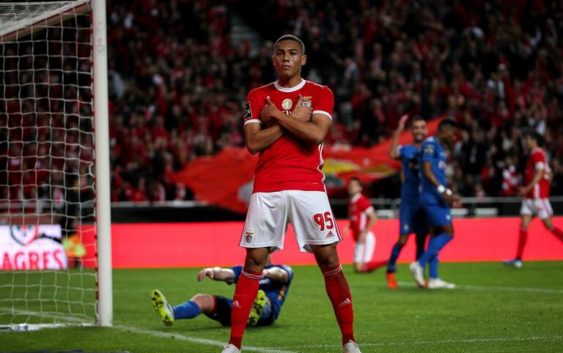 Considering the lack of depth in attack, super agent J

orge Mendes is offering o

ne of his stars

to AC Milan.
In the January transfer window the Rossoneri moved with great caution limiting themselves only to the signing of Zlatan Ibrahimovic and prioritizing the departure of "deadwood" players. Ricardo Rodirugez, Fabio Borini, Mattia Caldara, Pepe Reina, Suso and Krzysztof Piatek left AC Milan either on loan or permanent transfers.
The sale of Piatek to Hertha Berlin especially has left AC Milan exposed with Ibrahimovic being the only centre forward available in Pioli's side. When Zlatan doesn't play, Rebic and Leao have proven unable to fill his shoes as leading striker. In the summer, AC Milan will purchase a new centre forward and in the remaining months until the end of the season the management will evaluate a number of candidates including Carlos Vinicius.
The Benfica striker has taken the Portuguese league by storm this season scoring 19 goals and assisting 12 in 31 appearances so far. The excellent form of Carlos Vinicius has prompted his agent, Jorge Mendes, to offer his services to AC Milan reports Calciomercato.it. AC Milan are always keeping tabs on young talents that fit their transfer policy and the 24-year-old striker meets the requirements.
Benfica striker Carlos Vinicius
Carlos Vinicius is a former player of Napoli despite never making an official appearances in Serie A. Last summer Napoli decided to sell the Brazilian to Benfica for €17 million, today he's worth much more. Benfica reportedly value Vinicius at €50 million and are in talks with Jorge Mendes to renew his contract with a release clause of 120 million euros.
The Rossoneri are not the only club interested in Vinicius with Liverpool and Chelsea also scouting the new star of Liga NOS. However, considering AC Milan's need for a new striker, Jorge Mendes is pushing the Brazilian to return in Serie A. The 24-year-old is highly skilled and scores most of his goals in the style of a 'poacher' combining his deadly left-foot with dazzling dribbling abilities and great speed. Despite the large fee Milan must pay for the former Napoli striker, he could become the focal point of the attack for many years.

---