AC Milan name Krzysztof Piatek price tag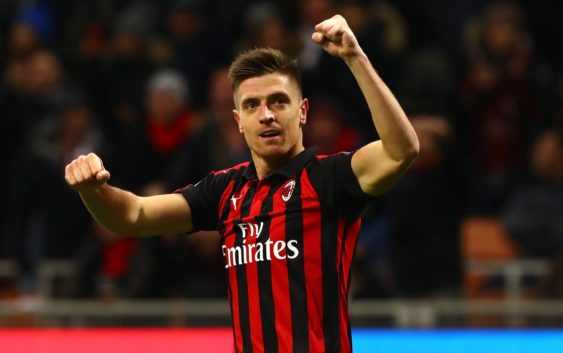 Despite the recent goal against Spal, Krzysztof Piatek is on the market and AC Milan are open to sell in order to finance other signings.
First goal celebration at San Siro in 2020? Or maybe the last one? The future of Piatek, despite the goal and the assist put on the scoresheet yesterday against Spal, remains uncertain. Because such a game, observes La Gazzetta dello Sport, changes everything and nothing. It certainly changed the mood of the gunslinger, who resumed scoring after over a month of fasting.
But the Coppa Italia test, positive despite a couple of rather gross mistakes in front of the goal, has not changed much in terms of hierarchies. The starting centre forward remains Zlatan Ibrahimovic, with Piatek who, in case of permanence, will have to adapt in back up role of the Swedish striker. Kris remains on the market and yesterday he showcased his goals coring skills in addition to a winning pass for Castillejo, author of the 2-0.
According to La Gazzetta dello Sport and Corriere della Sera, AC Milan have decided to sell Krzysztof Piatek for a fee of 30 million euros. After a fantastic first season in Italy with 30 goals to his name, the 24-year-old striker been just a shadow of himself so far (not that his teammates have fared better) finding the back of the net on 5 occasions, 3 times from the penalty spot.
Aston Villa, West Ham, Tottenham and Bayer Leverkusen are the teams most interested in the Polish striker. However, all these clubs have inquired or asked Piatek on loan. AC Milan have no intention on letting Piatek leave on loan. The Rossoneri are willing to sanction a move only in case of a €30 million offer.
Despite the arrival of Ibrahimovic, another reason why AC Milan want to sell Piatek is their need for capital. The Rossoneri have reportedly close the signing of Spanish talent Dani Olmo for 30 million but first they need to sell one between Piatek and Suso in order to complete his transfer.
---
READ MORE: New confirmation on the sale of AC Milan to Louis Vuitton