AC Milan need two signings to aim for Europe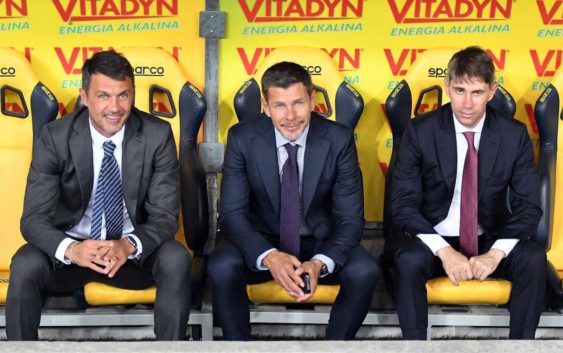 With European qualification finally withing reach AC Milan need a helping hand from the transfer market to make quality lead forward.
European qualification is no longer a mirage for AC Milan with the Rossoneri only 2 points behind the sixth place Cagliari. Stefano Pioli's team is recovering and the Serie A schedule of the next two games (Brescia and Hellas Verona) can facilitate their rise. Then there will be the derby against Inter.
AC Milan secured three consecutive victories (a rare feat these days) against Cagliari, Spal and Udinese with convincing performances on the pitch. However, it is too early to get excited and think that the problems of the first half of the season are solved or almost. Obviously through work this group still has good room for improvement and at Milanello the players must give 100% every day. Nevertheless, the squad needs a helping hand from the transfer market.
Milan would need two signings to significantly improve their level in Stefano Pioli's 4-4-2 formation: a central midfielder and a left winger. If two quality players were to arrive the team would make a considerable leap forward.
Next to Ismael Bennacer, Milan need a better central midfielder than Franck Kessie and Rade Krunic. Too many times the former Empoli seems to carry the wight of the department on his own. He would need more support from his partner. The ideal would be to sign a physically gifted midfielder, similar to Tiemoue Bakayoko let's say.
Another necessary purchase is a left winger who can replace Hakan Calhanoglu and Giacomo Bonaventura, who are ineffective in the role. Milan needs a fast footballer there, who can dribble, create numerical superiority and make a contribution in terms of assists. Dani Olmo would be the perfect signing. Rebic did great against Udinese but after half a season on the bench that's hardly enough.
If the club manages to make some sales, something will probably be done to improve the team. With some reinforcements, Mr. Pioli will be able to aim for European qualification with fewer problems. With less that two weeks available until the end of the January transfer window, AC Milan need to move fast even though financial aspects have restricted Maldini and Boban.
---
READ MORE: AC Milan could have signed Eriksen for 'nothing'