AC Milan set 3 seasonal records against Cagliari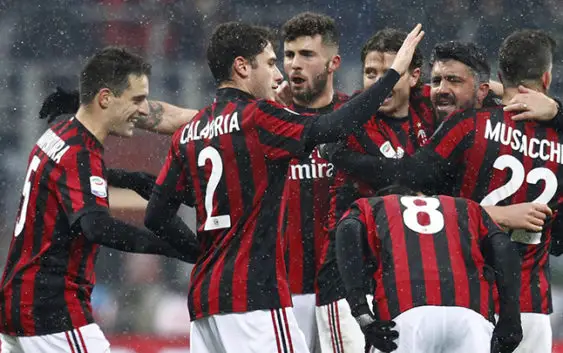 AC Milan secured three important points yesterday against Cagliari in a game marked by so many positive aspects despite the initial disadvantage.
It was a night to remember for Franck Kessie who scored a double yesterday to help AC Milan secure the second consecutive victory against Cagliari. The young central midfielder equalized the result with a penalty in the 36th minute. The 21 year old Ivorian midfielder, in fact, in Serie A has never missed a penalty kick, managing to transform in goals all the five penalties he has been trusted to kick.
But that's not all, six minutes later Franck Kessie scored his fourth goals in Serie A this season. What's special about the second goal it's that it marks the first time he has scored a goal in active game and not from a penalty. The previous three goals were netted by Kessie on penalties against Crotone, Spal and Cagliari.
Another positive aspect of yesterday's game was that it was in fact the first time AC Milan produced a comeback this season. After every break this season, AC Milan had always lost but against Cagliari, despite the hosts initial advantage, the Rossoneri managed to score two goals and secure the three points. A positive game for so many reasons. 
---
---