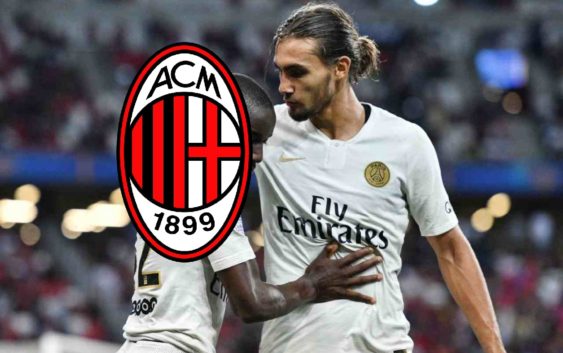 The Premier League may be about to restart in England but the summer transfer window remains open until the end of August. Clubs have already had several weeks to tinker with their squads but delays due to Euro 2020 mean that rosters will not be finalized just yet.
One man who has been widely linked with a move to England was Bordeaux's French Under 20 international Yacine Adli. It's been reported that both Spurs and Arsenal were interested in signing the player but latest transfer stories suggest that AC Milan have beaten them to it.
What does Yadli bring?
Adli is still very young and raw even though he has played at a professional level for some time. The 21 year old made his debut for Paris Saint-Germain's B team back in 2017 and was subsequently transferred to Bordeaux two years later.
In that time, he's made just 42 appearances for his current employers, spread across three seasons. Aldi isn't, therefore, a first choice at the Nouveau Stade and maybe this is the right time to move on.
He's an attacking midfielder with a good record of assists but he may need to improve on his goal scoring ratio in the next few years. Across those 42 matches for Bordeaux, he's found the net just four times although it should be remembered that many of those appearances came from the substitutes' bench.
Adli certainly shows promise although he's not quite the finished article so would this be the right deal for AC Milan?
Targets for 2020/21
With bitter rivals Inter Milan having finally broken Juventus' stranglehold in the domestic league, it's time for AC to step up and start challenging at the top of Serie A. In 2021, AC finished in second place behind Inter although the 12-point deficit underlines that improvements are needed.
Ahead of the 2021/22 campaign, Serie a betting markets, as sourced via Arabianbetting.net show that Juve are favourites to retain their title at the end of the season. Inter Milan are in second place while AC are mere fifth favourites, to win the league, behind Napoli and Atalanta.
That's not a particularly encouraging endorsement but those odds may shorten when the new campaign gets underway. Readers can check back to ArabianBetting to find all of the latest prices as they shift.
Along with reports on football markets, there will be news and opinion pieces on the sport while Serie A will be a big focal point. Anyone interested in taking things a step further will find a panel of sportsbooks with welcome deals and regular offers for existing customers. Live streaming is also available in places.
AC Milan could be a good outside bet for the title but will Yacine Adli help the club to get over the line?
Options for the Player
The deal has yet to be finalized and every football fan knows that nothing is certain until the ink is dry and the contract has been signed. The prospective fee is said to be in the region of 9 million Euros and that is relatively cheap in today's transfer market. The sum certainly wouldn't deter other clubs from trying to hijack the deal.
Spurs and Arsenal would certainly still be interested while other English clubs who are looking to make a step up include Everton and West Ham United. The last two might be in a position to offer Adli more regular first team football while Spurs, Arsenal and, indeed, AC Milan might just see him as an option from the bench.
The obvious attraction from the player's perspective is the fact that AC Milan will be playing in the Champions League this season. None of the English teams mentioned in the above list can offer UCL football to Yacine Adli, or anyone else for that matter.
So the choice is open and there is some way to go until this deal gets over the line but Adli is a good option for AC Milan. He may not be the difference maker in terms of winning Serie A and challenging in the Champions League but he looks a seriously good prospect.
Yacine Adli has a big future and AC is the perfect next step in his journey.
---
READ MORE: AC Milan in contact with Kessie's substitute