AC Milan could sign Allan Saint–Maximin for free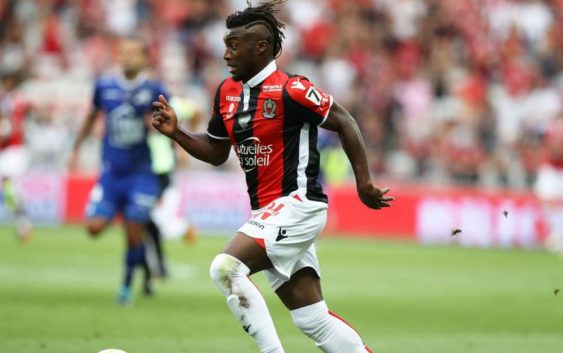 The relationship between Saint-Maximin and Nice has deteriorated. The French club has punished the winger for missing Angers game and is considering the termination of his contract.
For a long time during the January transfer window AC Milan were in search of a new winger. Nice star Allan Saint-Maximin was the top target of the Rossoneri and Leonardo was very close to reaching an agreement with the French club but coach Vieira's threat to resign if Saint-Maximin was sold made it impossible to sign the 21 year old.
In recent days reports emerged that AC Milan had already agreed a deal with Nice to buy Saint-Maximin for 20 million euros in the summer. However things have taken a bizarre turn. The talented right winger claimed stomach troubles ruled him out of a recent Ligue 1 match against Angers, an excuse that did not wash with his club.
Nice have punished the AC Milan target for missing the match without permission. A move that has aggravated the situation between Nice and the player even more. Disappointed with his behavior, the French club is reportedly considering the termination of Allan's contract. Saint-Maximin's current deal expires in 2020 but this surely is going to be his last season at Nice.
AC Milan are the most interested club in the services of Allan Saint-Maximin. Sporting director Leonardo has moved in advance to avoid the competition of other clubs like Borussia Dortmund, always very attentive to talented prospects.
Allan Saint–Maximin
Even if 21 year old remains at Nice until he end of the season AC Milan are his most likely destination for next year. Though the opportunity to sign him for free would be like a gift from god, the Rossoneri could spend up to 20 million euros to bring him at San Siro. Saint-Maximin is precisely the type of player AC Milan are after: young, talented with huge room for improvement, both a goalscorer and an assist-man. 
---
---