AC Milan signing of Lucas Paqueta under investigation in Brazil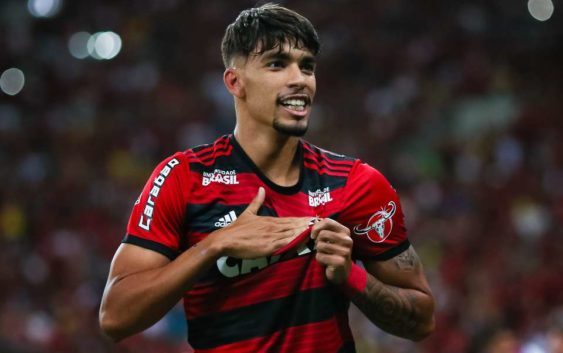 The signing of Lucas Paqueta form AC Milan has caused controversy within Flamengo and in Brazil an investigation is about to start.
At Flamengo there is a big division regarding the operation that will bring Lucas Paqueta to AC Milan. There are those who judge it positively, given the good income that the Rio de Janeiro club will earn but there are also opponents. In fact, even if the deal is now concluded, there are certain Flamengo managers who are not happy with this negotiation.
Rodrigo Dunshee, president of Flamengo's Deliberative Council, announced the beginning of an investigation to scrutinize this operation. For Globoesporte he declared: "The transfer of Paqueta has non-standard characteristics. The market opens only in January, but the sale took place in the middle of the championship. Of the total price, 30% will go to a company. The sale is made for much less than the release clause. As president of the Deliberative Council, I can not help but clarify this negotiation. I will open an inquiry to investigate what happened. I think it's very strange, I think there are other interests".
Eduardo Bandeira de Mello, president of Flamengo, commented on the issue clearly disappointed by Dunshee's behavior: "In the football world you will find very few transactions made for the total amount of the release clause. I am reading and listening to absurdities. The transaction was made for a figure very close to Paqueta's release clause, considered sufficient and attractive. A new inquiry takes place every day now. This is ridiculous. But these are things that we understand as part of election process. Now they will open an investigation but it will not take away my sleep".
Bandeira de Mello believes that the sum offered by Milan is congruent to the value of 21 year old attacking midfielder and that the attitude of Dunshee is linked to electoral purposes, given that there will be new elections at Flamengo soon and he is supporting the candidacy of Rodolfo Landim.
The current vice-president, also a candidate for the club presidency, confirmed what was said by Bandeira de Mello. Ricardo Lomba expressed himself for Globoesporte: "From a financial point of view, it's a great deal for Flamengo. From an economic point of view it is an excellent transaction. The release clause is a protection for the club, it can not be taken as a reference for the transaction. But we got as close as possible, we got very close to the sum of the clause".