AC Milan stunned by Juventus' claims for Kulusevski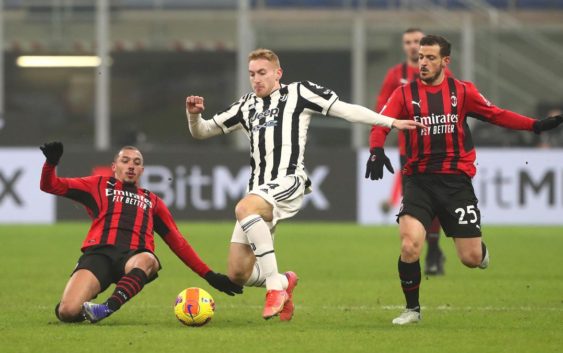 AC Milan are interested in right winger Dejan Kulusevski but Juventus' claims are considered wide of the mark.
The rumors about Juventus forward Dejan Kulusevski being offered to AC Milan have been confirmed. The 21-year-old right winger is looking to change club after the signing of Dusan Vlahovic and his agent, Alessandro Lucci, has held talks with the Rossoneri management.
Dejan expects his playing time to reduce in the future and wants to play elsewhere. On paper, Kulusevski's last-minute transfer to AC Milan seem feasible for the reasons already explained: desire to play with more continuity, the possibility of a loan deal and a multitude of forwards in the Juventus squad.
However, for AC Milan the operation appears almost impossible in terms of costs. Rai Sport reports that AC Milan were let stunned by the asking price of Juventus that exceeds the 40 million euros.
Juventus have asked €3 million for the loan plus €40 million for the option (or obligation) to make the transfer permanent. While a loan move is convenient, the Rossoneri are not interested in having a player if they have to pay a fee of 40 million to acquire his services permanently.
Kulusevski is an absolute talent, young and with keen eye for goal. But his current market value cannot exceed 40 million. Juventus spent an initial fee of 35 million for the 21-year-old right winger in 2020. The Swedish international is not at regular starter at Juve so the total evaluation of €43 million is considered wide of the mark by Maldini and company.
Despite his undisputed talent, Kulusevski seems a distant relative of the flamboyant winger that all admired during his time at Parma. The chance of an agreement with Juventus appears drastically low but, if the Bianconeri reduce their claims, AC Milan are open to negotiate at much more affordable figures.
---
READ MORE: Juventus star offered to AC Milan