AC Milan to renew the contract of 3 key players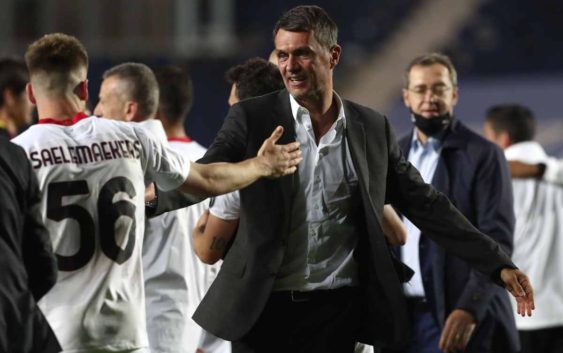 After Saelemaekers, AC Milan will offer new contracts 
to Theo Hernandez, Rafael Leao and Simon Kjaer.
In the midst of many negative news, linked to injuries and positivity to Covid-19, yesterday evening AC Milan made all the fans happy winning a very difficult match against Hellas Verona by overturning the initial 2-0 disadvantage. At the same time, the Rossoneri announced the renewal of Alexis Saelemaekers until 2026 while the previous agreement expired in 2024.
The Rossoneri have learned from their past mistakes with Donnarumma, Calhanoglu and Kessie. That's why the management is moving in advance tying down to a new deal Saelemaekers after his exponential growth recently. Now the 22-year-old right winger is a key player in Stefano Pioli's eleven. Thanks to his great performances Alexis has also become part of the Belgium national team.
However, AC Milan's renewal plans don't stop here. Massara and Maldini have to deal with the difficult contracts renewals of Romagnoli and Kessie but the situation is different for other players. AC Milan will offer new deals to Rafael Leao, Theo Hernandez and Simon Kjaer.
The market value of Theo Hernandez has skyrocketed since his arrival from Real Madrid. The 24-year-old French full-back has a contract until 2024 but the Rossoneri want him to ink a new five-year deal. Hernandez is widely considered one of the best left-backs in Europe but at the same time one of the least paid with a current salary of around 1.5 million euros. AC Milan will offer him new wages of 5 million per season plus bonuses.
New deal will also be on the table for Rafael Leao. Just like Theo, Leao's current agreement expires in 2024 and he earns nearly 1.5 million per year. His agent, Jorge Mendes, will surely ask a similar salary also influenced by the CAS €16.5 million astronomical fine on Leao for his unilateral contract termination with Sporting Lisbon.
Meanwhile the situation with Simon Kajer is much more relaxed. The Denmark captain becomes a free agent at the end of the season. He will get a better contract but the only doubt is the deal duration whether it will be for one or two years.
---
READ MORE: How AC Milan lost €1 billion Barcelona star