AC Milan to reward Hauge after Napoli goal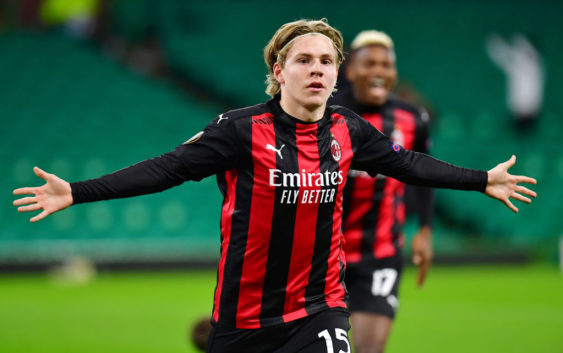 AC Milan winger Jens-Petter Hauge has performed well every time called into action and will now get even more chances.
A defect that AC Milan has suffered in recent years is certainly the absence of valid alternatives. This season, however, Mr. Stefano Pioli has at his disposal a wide choice of players to be sent on the pitch when needed. Among these there is certainly the surprise of this start to the season: Jens-Petter Hauge.
The Rossoneri winger is enchanting everyone and against Napoli he scored his second goal with the Red and Black shirt. He first scored against Celtic Glasgow in Europa League and against Napoli his first in Serie A. The Norwegian winger is a bet of the Rossoneri for the future and the 21-year-old wants to demonstrate his qualities with goals and assists, especially in this moment of emergency, given the important absences of Ibrahimovic, Leao and Saelmakers.
Jens-Petter Hauge is among the players signed last summer to have had an important impact with AC Milan. Hauge joined AC Milan for 5 million euros from Bodo Glimt. He hasn't played many minutes but when given the chance he has often been decisive. In the total of sixty-one minutes between Serie A and Europa League, Hauge scored two goals at a great average of one goal every thirty minutes. Five are his appearances for the Rossoneri up to this point.
Stefano Pioli's Milan is now in total state of emergency in attack. Not only Zlatan Ibrahimovic, who suffered a muscle injury against Napoli, but the Rossoneri coach will also have to do without Rafael Leao and Alexis Saelemaekers. Thus Jens-Petter Hauge will get more chances from now on as a reward for his recent performances. The Norwegian winger is expected to start from the first minute with Lille in Europa League's next match. A great chance for the left winger to prove he deserve more minutes.
---
READ MORE: AC Milan receive assist for Isco from Real Madrid