TS: AC Milan to sell 2 key players to fund summer mercato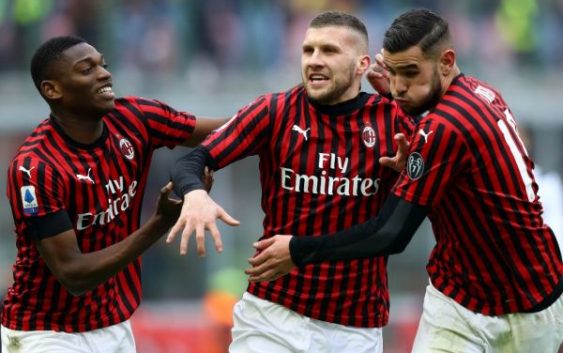 AC Milan are seriously thinking of sacrificing two top-level players in order to finance the summer mercato campaign.
AC Milan's transfer plans for the next summer window will depend on several factors. First of all from the eventual qualification in the Champions League, a primary goal that would bring a lot of income for the coffers of the club.
Then the renewal situation will be evaluated. Gianluigi Donnarumma and Hakan Calhanoglu will have to give Milan a final answer at the end of the season. In case of farewell, the club will have to replace them as soon as possible, otherwise Stefano Pioli will be able to count on two pillars like them also in the future.
However, according to Tuttosport (via MilanLive.it), the Rossoneri will have to make some sacrifices during the summer mercato. It seems that AC Milan, regardless of access to the Champions League, should sell two top-level players, which would help the club to record a captain gain on the balance sheet.
Tuttosport reports that, with the approval of Mr. Stefano Pioli, the AC Milan management has identified Alessio Romagnoli and Rafael Leao as the two players set to leave this summer.
According to the Italian newspaper, Romagnoli has prepared his bags a long time ago. The Rossoneri captain has lost his untouchable status since January after the arrival of Fikayo Tomori. The English centre back is considered as the most reliable and useful defender in terms of physical characteristics.
Another problems is that the contract of the former Roma expires in June 2022. Given Raiola's high economic demands (€6 million per season) AC Milan appear inclined to sell Romagnoli to the highest bidder in the coming months. Also because the management is trying to avoid situations similar to those of Donnarumma and Calhanoglu and the risk of losing him for free.
Instead, Rafael Leao will be put up for sale because he has never fully convinced since his arrival in 2019. The Portuguese, although still young, has only expressed flashes of his potential and has wasted several chances to establish himself has a regular starter in Stefano Pioli's eleven. His sale would be truthfully painful for the club considering their high hopes for the 21-year-old Portuguese forward.
AC Milan have yet to receive concrete offers for Romagnoli and Leao. The Rossoneri are currently concentrated only in finishing the season in the top four and qualifying for Champions League. Only at the end of the season offers for Romagnoli and Leao will be considered. Both players are rated at around 30-35 million euros.
---
READ MORE: AC Milan have decided the fate of Pioli