AC Milan to sign €35m Real Madrid forward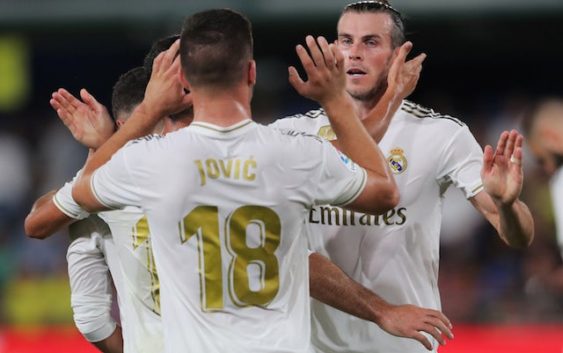 At the end of the season Real Madrid will sell Luka Jovic and AC Milan will likely be his next destination.
Luka Jovic is further and further away from the Real Madrid. In fact, the young Serbian striker will be one of the first players to leave Los Blancos when the summer transfer window opens.
Sportmediaset reports that AC Milan are leading the chase for Jovic. The Rossoneri have been monitoring his situation for the past months and would like to recreate the deadly partnership with Ante Rebic that made Eintracht Frankfurt a fearful force in Bundesliga.
AC Milan have identified Jovic as the ideal replacement for Zlatan Ibrahimovic. An offer is being prepared for the 22-year-old centre forward with AC Milan ready to ask him on loan with the right to make the transfer permanent at the end of the season.
Real Madrid, who are in favor of a transfer to AC Milan, also seems to open up to the definitive sale of their striker. The Rossoneri are reportedly offering 35 million euros plus bonuses to purchase Luka Jovic.
An important figure, which could be enough to satisfy Real Madrid, forced to cut their losses after investing €60 million to buy the talented striker one year ago. The former Eintracht Frankfurt managed to score just two goals in 24 appearances in his first (and like last) season in Spain.
The parties are expecting the end of the Coronavirus emergency to start concrete talks. However, Jovic appears closer to AC Milan given the positive signs coming from Madrid. The post-Ibrahimovic era seems already marked.
---
READ MORE: Real Madrid want to sign AC Milan striker