AC Milan to terminate player's contract in January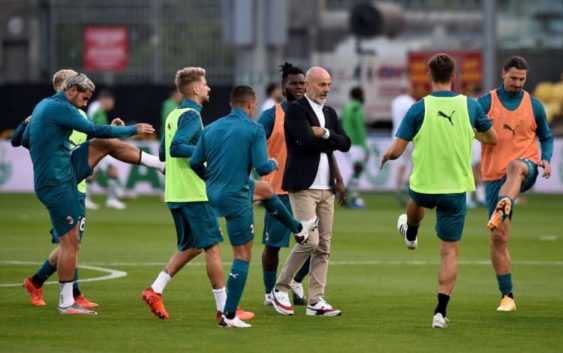 AC Milan ended 2020 as Serie A leaders. Now the AC Milan management is focused on player signings and sales.
AC Milan are looking at the next year with a great dose of optimism, given the first place in the league and the incredible growth of the squad. However, there is no shortage of discontented players, despite the fact that the squad is extraordinarily compact at the moment.
Mateo Musacchio is the voice out of the chorus. The Argentine defender, who has recently returned after a long injury, is one of the very few to have not played a single minute in official matches.
Tuttosport (via MilanLive.it) reports that Musacchio is quite unhappy with his situation. Not only he hasn't seen the pitch so far but the 30-year-old is in a difficult contractual situation.
The current deal of the AC Milan number 22 expires at the end of the season. On 30 June, Musacchio can join a new club on a free transfer after four seasons with the Rossoneri. However, the Milan management have other plans.
The Rossoneri want to cut short their relationship with Musacchio. According to Tuttosport, AC Milan will terminate Musacchio's contract in January and give the 30-year-old the chance to join a new club in advance. The Rossoneri are willing to offer the former Villarreal a severance pay in order to evict him from San Siro.
Despite interest from Genoa, Mateo Musacchio seems destined to return in Spain. The Argentine defender was very close to joining Valencia in the summer until a knee injury made the transfer impossible. A second spell at Villarreal is also possible.
---
READ MORE: Transfer updates on Depay, Scamacca, Jovic and Simakan