Agent confirms first AC Milan departure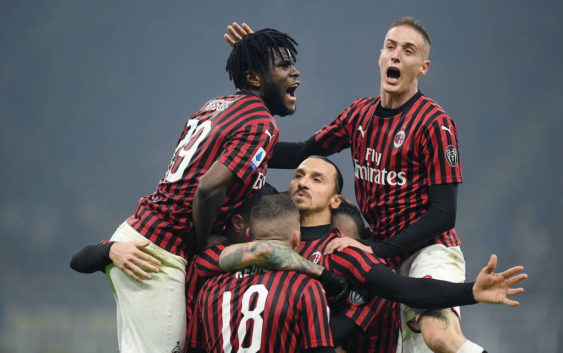 Agent Mario Giuffredi confirms that his client will leave AC Milan after not playing a single minute this season.
The arrival of a new defender will be perhaps the hottest topic of the AC Milan mercato in January. Nevertheless, a couple of outcast players like Andrea Conti and Samuel Castillejo are expected to leave the Rossoneri.
The former Atalanta right-back hasn't played a single minute this season. He is completely out of the Rossoneri project and, with a contract expiring in June 2022, the 27-year-old will certainly change clubs as early as January. The Spanish winger, on the other hand, has played some minutes (110 to be precise) but in any case is not part of Pioli's plans and will be sold.
Agent Mario Giuffredi in an interview with Tuttomercatoweb.com confirmed that Andrea Conti will leave AC Milan. "Conti will leave in January. It has to be my next win. He was a victim of injuries and he went into oblivion too soon, I don't like it. My next victory is to relaunch him".
There were rumors about a possible transfer to Andriy Shevchenko's Genoa but Giuffredi denies this possibility. "No, I have something else in my mind. If he has a bit of luck, Conti can go back to being the player he was".
Giuffredi has great confidence that Andrea Conti will be able to relaunch his career. If injuries no longer persecute him and he will find a team in which to play continuously, he could return at good levels. At the time he joined Milan, Conti was considered one of the best full-backs in Europe after a stunning season with Atalanta that convinced the Rossoneri to spend €24 million for his purchase.
---
READ MORE: AC Milan impressed by €12m Liverpool defender