Ambrosini reveals Maldini's thoughts on Kalulu and why Milan didn't sign a new defender in January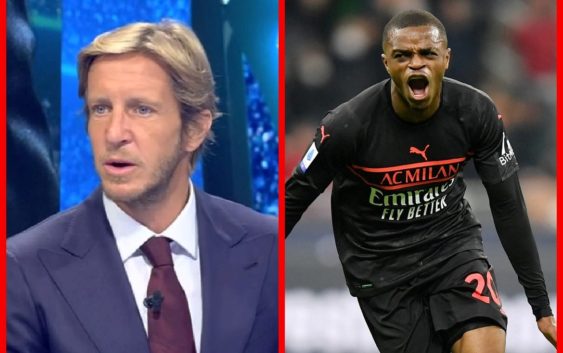 Former AC Milan midfielder Massimo Ambrosini reveals his conversation with Paolo Maldini on Pierre Kalulu and potential defender signing.
In January AC Milan seemed to be in panic mode. Simon Kjaer had suffered a serious ACL injury and was ruled out until the end of the season. Alessio Romagnoli also had problems of his own. The signing of a new centre back was considered a top priority but at the end of the mercato no one arrived.
Former AC Milan midfielder, Massimo Ambrosini, in an interview with DAZN, revealed the logic behind this surprising decision. Pierre Kalulu, despite being a right back, was often adapted in a more central role with great success.
"Kalulu? Credit must be given to Paolo Maldini. Speaking with him, off camera, he tells me: 'Kalulu has become a serious player. So why do I have to spend money to get another defender. Either I get one that is a top player or I stay with the ones I have because they give me guarantees ", reveals Ambrosini.
Another club legend like Alessandro Costacurta praised the French defender for his recent performances considering Kalulu a symbol of AC Milan's growth. "Kalulu is one of Milan's players who have grown the most. He is the symbol of Milan who has he has grown a lot in these two years."
The 21-year-old has exceeded expectations since his arrival on a free transfer from Lyon. This season Kalulu has made 27 appearances, scoring a crucial goal against Empoli. Many have raised the question if it's worth it to spend over 30 million for Sven Botman when Pierre is already doing a great job in that position.
---
READ MORE: 3 Midfielders will leave AC Milan this summer