Andre Silva talks potential Milan return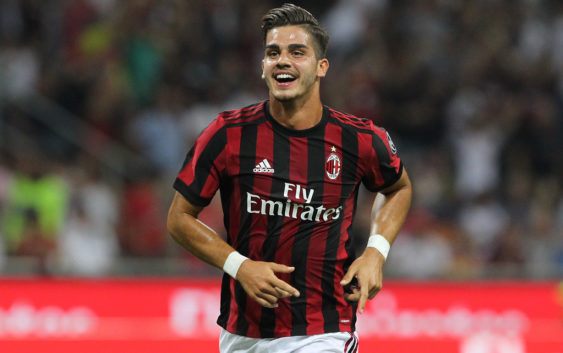 Andre Silva, on loan at Eintracht Frankfurt in Bundesliga, spoke about his adventure with AC Milan and potential return at San Siro.
At the end of the summer transfer window AC Milan completed a surprising player swap with Eintracht Frankfurt. Andre Silva moved to Germany on loan while the Rossoneri signed Ante Rebic in exchange, also on loan for two years.
The Portuguese 24-year-old centre forward has found continuity in Germany since his return form injury making 12 Bundesliga appearances, scoring 4 goals and providing 2 assists. Nevertheless, he remains an AC Milan player and a comeback at San Siro is not excluded.
Interviewed by Calciomercato, Silva discussed his adventure in Germany. "Now I'm doing fine, on a personal level and the team also. I've always thought it would go well, hard work always pays off. We must continue ahead like this, we can't afford any distractions. I love it that this is a new adventure for me. I'm happy to play here".
When asked about his time at Milan the Portuguese says: "It was an educational experience, both for my role as a player and for awareness. My time at Milan was relatively limited and discontinuous. My self-confidence would certainly have been greater if I had played more more. During my time at Milan Montella and Gattuso always treated me professionally and I had a great relationship with both. I also felt the affection of the fans, so I have good memories of that adventure".
Regarding his future: "My goal is to grow as a player and person. I want to be so strong that no opponent defense can stop me. I'm concentrated only on the present, now I'm enjoying my time with peace. I still have a great sympathy for Milan, but how and where things will go in the future is not just up to me".
AC Milan purchased Andre Silva for €38 million from Porto in the summer of 2017. The Portuguese striker was the second most expensive signing of the Chinese era. After a disappointing first season in Italy with only 2 goals scored in Serie A, AC Milan shipped Silva at Sevilla in Spain where he failed to secure a permanent move.
---
READ MORE: Maldini reveals internal conflict at AC Milan